Ever feel guilty that you order too much last minute takeout? You're just tired by the end of the day… it's understandable. Or maybe you have every intention of making dinner tonight, but then the baby doesn't nap well and needs to be held, and you can chop veggies very well while holding a 1 year old AND occupying a 3 year old… you're not super woman after all!
If you can figure out when and how to make dinner in the morning, it will make meal prep so much easier!! Making dinner in the morning has been the best meal prep tip the last few years we've had babies and toddlers around!
I found it especially helpful to make dinner in the morning when I was physically exhausted by 3 pm during my 3rd trimesters of pregnancy. If I made dinner after breakfast, when I still had energy for the day, I could spend the pre-dinner witching hours reading to the toddler(s) on the couch, or taking a quick nap while they watched a movie.
Here are some tips to make cooking dinner in the morning work for you.
Warm it up
A lot of things can be made entirely ahead of time and just warmed up, or made in advance but baked right before it's time to eat. Here are a few of our favorites.
If I'm making something in a pot on the stove, I just stick the whole pot in the fridge once it's relatively cooled off. Or on the back porch during winter. Then, warm it back up before dinner.
If it's a lasagna or casserole type thing, I prep it in my pyrex 13×9 with a lid, and then pop the whole dish in the fridge until it's bake time later in the day.
Make a sauce or marinade
I wanted to try this portabello pesto panini, so I did the pesto ahead of time and laid out all ingredients that could be out. Then when it came time to eat, pulling it all together took less than 10 minutes. Easy peasy lemon squeezy, as my first graders used to say.
You could make a marinade in the morning, and marinade your meat all day. Then throw it on the grill or in the oven 30 minutes before dinner time. Here are 5 of our favorite marinades. You could even quadruple a marinade recipe and refrigerate it in a mason jar. Then you'd have it for future use.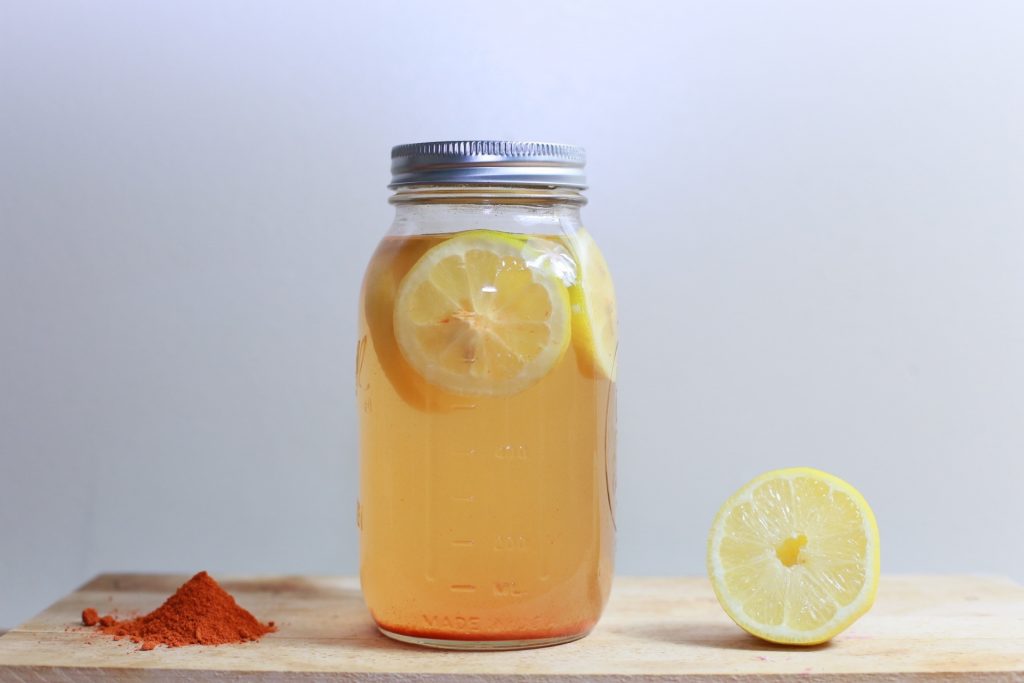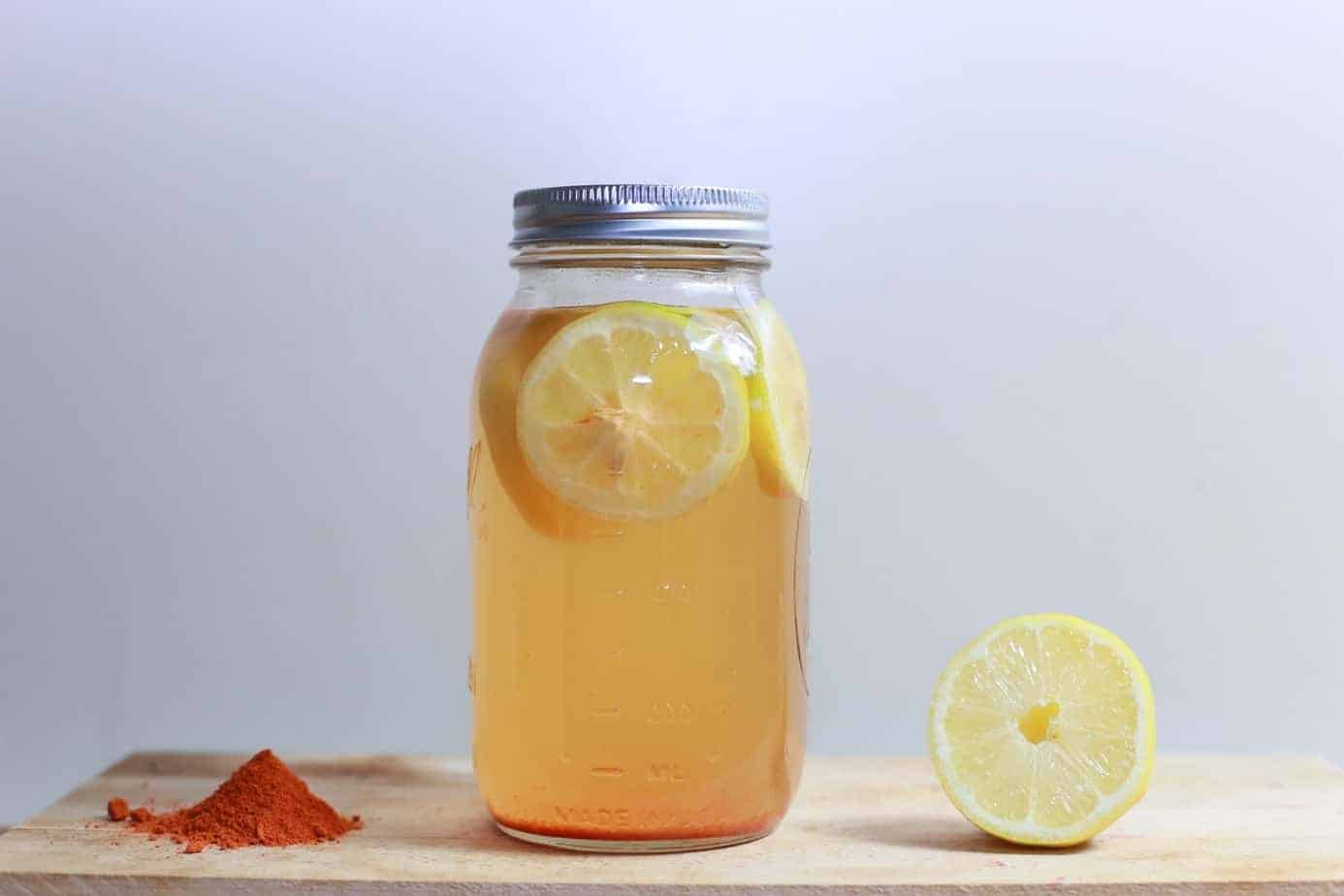 Do the prep work ahead of time
Sometimes I just do the prep work for dinner in the morning. Fruit or veggie chopping, gathering ingredients, make the stir fry sauce, cook the chicken for a salad, etc.. Then I throw it all together right before dinner.
You could also do your prep work for the whole week on one day. I recently tried Hello Fresh, which gave me the idea to spend Sunday afternoons meal prepping.You could even just copy those meal-delivery services for a fraction of the price.
Pick a few recipes from Hello Fresh.
Click 'recipes' on the top left of their website. They're simple, but unique. Every meal we tried from them was AMAZING. (If you want to try Hello Fresh, here's an affiliate link to give you a $40 off… might as well try it for one week because that's a heck of a cheap week of dinners!)
Print recipes for the week ahead of time.
Magnet clip them to your fridge or somewhere you wont' lose them. Here's my monthly meal planning method that saves SO MUCH time & money!
Online Groceries
Order the ingredients from your favorite local grocery store that does online pickup or delivery. (I LOVE Walmart Pickup!!)
Prep Ingredients
Chop veggies and divide all ingredients into small tupperwares and/or zip locks and gather them together in some clear acrylic bins in your fridge. Use a dry erase marker to write which recipe goes with the bin on the side of it.
These rubbermaid containers make your produce last a long time!!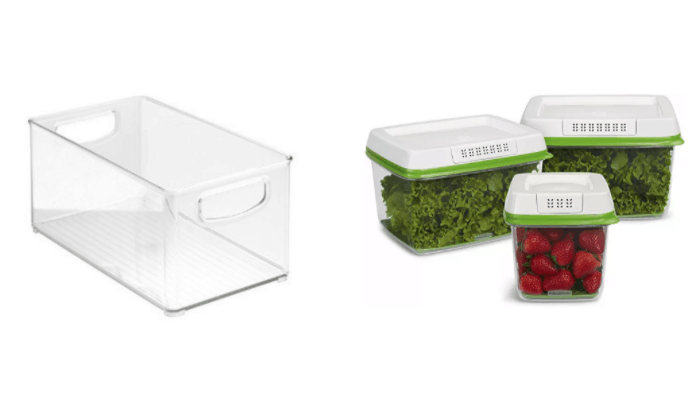 Make meals that yield leftovers.
I often make a giant salad that we eat as a side dish for a couple days. Sometimes, I'll add grilled chicken to it for lunch too. Clear glass food storage is ideal, so you can see it and don't forget it's there!
Even if no one dish yields enough leftovers for everyone to have it again, you can have a leftover night at the end of the week. Everyone can pick their favorites from the week or have a little bit of everything.
Double and Freeze!
I use this all the time! I double the thing I'm making and put half in the freezer.
To make the double-and-freeze method work, note "DF" or something on your meal planning calendar. Make sure you buy double the quantity of ingredients.
Keep gallon sized ziplocks, and freezer casserole dishes with lids around.
Don't forget to use these in your meal plan!
I meal plan for a month at a time and plan to basically use everything I double and freeze within the same month – or give it away to someone who could use a dinner.
Use your crockpot!
This tip is obvious right? A couple of my go-to crockpot recipes are:
Use an Instapot!
Instapots are all the rage among busy moms.
I don't have one yet, but from what I've heard, people who learn to use them LOVE their instapots.
Here is a good basic Instapot tutorial + recipe collection.
What tips and tricks do you have for getting dinner done?
Leave your ideas or favorite recipes in the comment section below.
4 DAY MEAL PLANNING
CHALLENGE
In 4 days, you will....
create a recipe binder,

build your simple recipe cheat sheet

meal plan for an entire month

make your first grocery list & online grocery order

revel in how much time + money you save!