Some of the links on this page are affiliate links. When you make a purchase through an affiliate link, I earn a commission at no cost to you. See my entire disclosure policy for all the boring details.
In this post, you will learn 12 simple tips for cooking dinner in the morning, 15 recipes for make-ahead dinner ideas and 10 quick & easy recipes you can pull together in less than 15 minutes.
Cooking dinner in the morning has been the best meal prep tip the last several years that we've had babies and toddlers around. (And at one point we had 4 kids 5 and under…) If you can figure out when and how to make dinner in the morning, it will make dinner time (and the pre-dinner witching hours with young children) so much easier.
I'd even dare to say it's worth waking up 20 minutes earlier in the morning if you need to!
I will include:
12 Tips for making dinner in the morning
52 Recipes sprinkled throughout the post including 15 recipes for make ahead dinner ideas and 10 super easy dinner ideas that you can pull together in 15 minutes or less.
Let's dive in!!
1. Warm it up: Meals that Reheat Well
A lot of things can be made entirely ahead of time reheated in the microwave or oven. Other meals can be prepped in advance but baked right before it's time to eat. Here are a few of our favorites.
If I'm making something in a pot on the stove, I just stick the whole pot in the fridge once it's relatively cooled off. Or on the back porch during winter. Then, I warm it back up before dinner.
If it's a lasagna or casserole type thing, I prep it in my favorite pyrex 13×9 with a lid, and then pop the whole dish in the fridge until it's bake time later in the day.
2. Make a Sauce or Marinade in the Morning
I wanted to try this portabello pesto panini, so I did the pesto ahead of time and laid out all ingredients that could be out. Then when it came time to eat, pulling it all together took less than 10 minutes. Easy peasy lemon squeezy, as my first graders used to say.
You could make a marinade in the morning, and marinade your meat all day. Then throw it on the grill or in the oven 30 minutes before dinner time. Here are 5 of our favorite marinades. You could even quadruple a marinade recipe and refrigerate it in a mason jar. Then you'd have it for future use.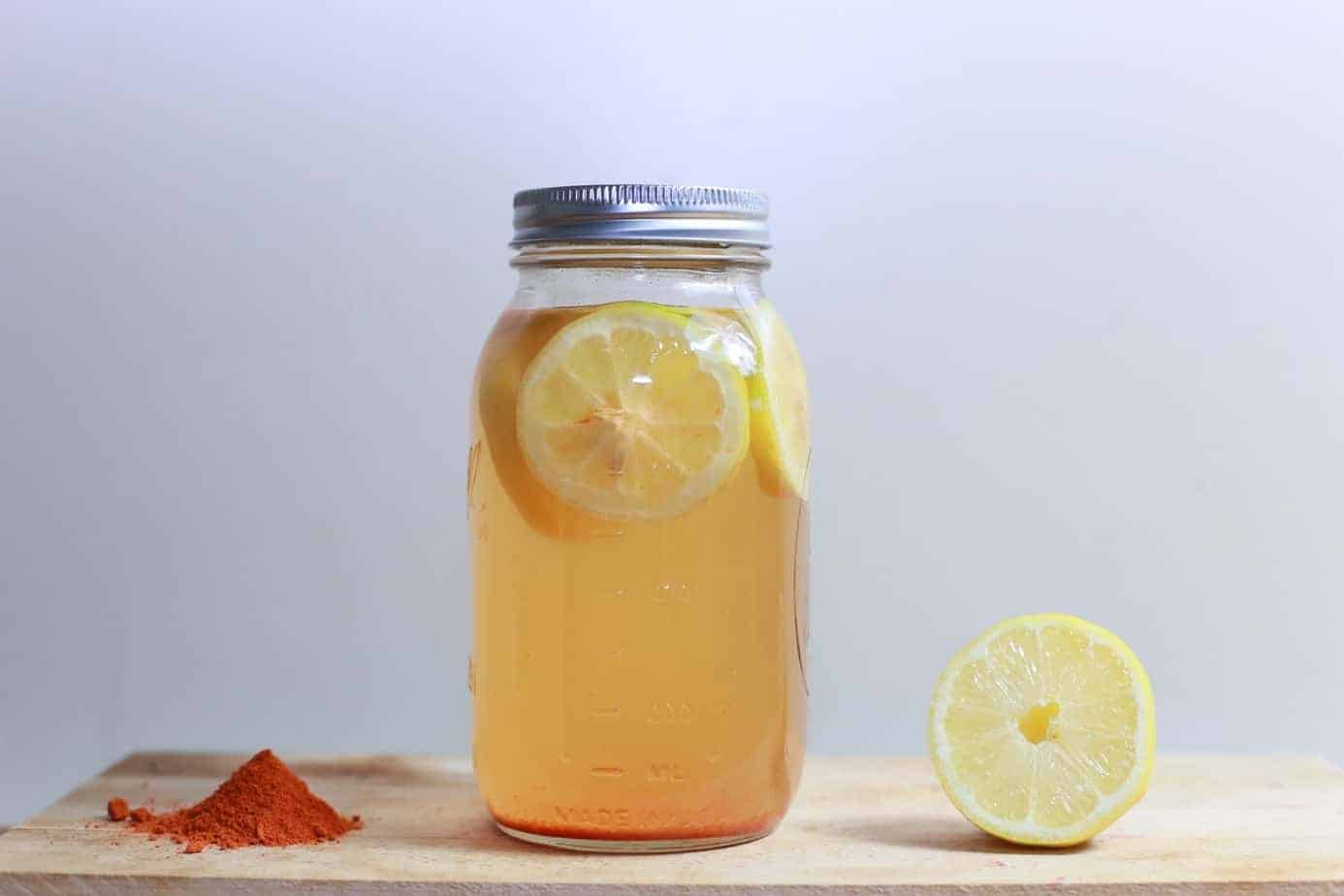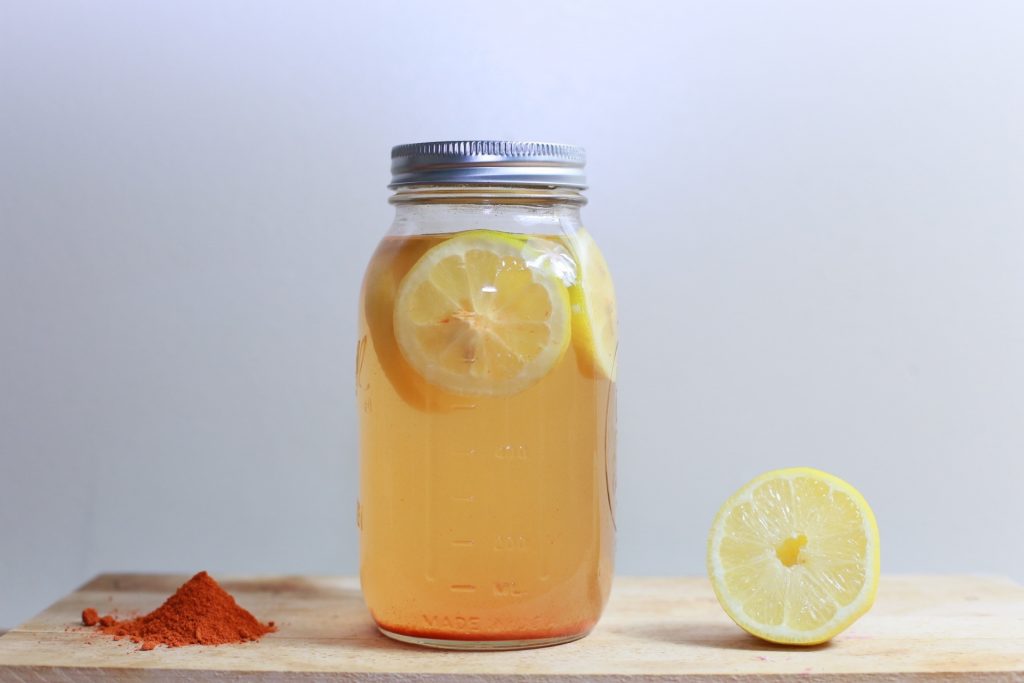 3. Mason Jars + Seasonings
Speaking of quadrupling and mason jars, I have taken to making large batches of my go-to seasonings to make cooking even faster and easier when I feel like I have no time to cook.
For example, I make this ranch dressing seasoning, and keep it in a jar in the pantry. Then, I add a few scoops to 1 c. Mayo & 1 c. Buttermilk to make homemade ranch dressing. It's 100x better tasting than store bought, and cheaper too. And of course, I keep the homemade ranch in the fridge to last a couple weeks!
Also, this homemade taco seasoning – cheaper and easier than remembering to grab those seasoning packets. Plus you can spice & salt it to your preferences.
A basic "house seasoning" – perfect for oven baked sweet potato fries, or grilling meat.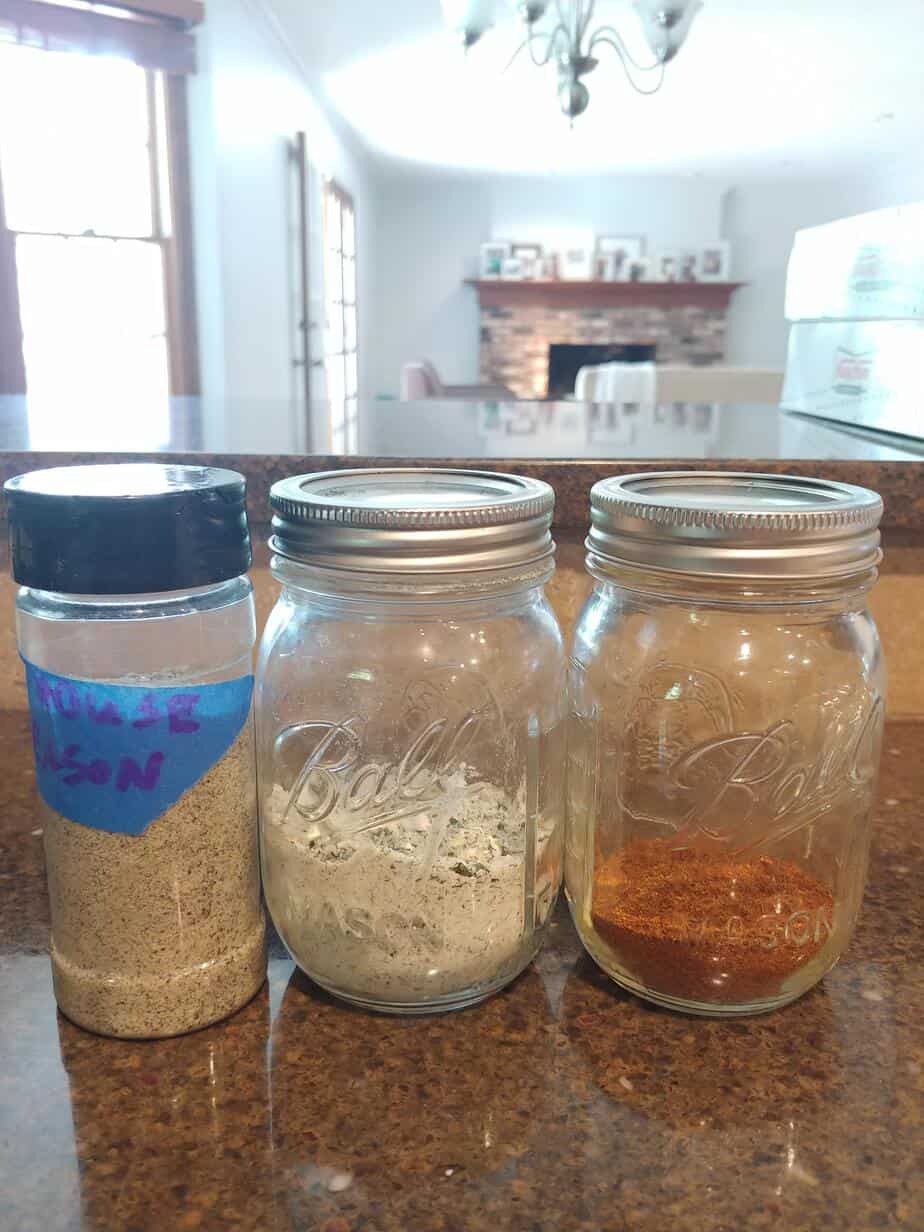 4. Do the Prep Work Ahead of Time
Sometimes I just do the prep work for dinner in the morning. Fruit or veggie chopping, gathering ingredients, make the stir fry sauce, cook the chicken for a salad, etc.. Then I throw it all together right before dinner.
You could also do your prep work for the whole week on one day. I recently tried Hello Fresh, which gave me the idea to spend Sunday afternoons meal prepping.You could even just copy those meal-delivery services for a fraction of the price.
5. Pick a Few Recipes from Hello Fresh.
Click 'recipes' on the top left of their website. They're simple, but unique. Every meal we tried from them was AMAZING. (If you want to try Hello Fresh, here's an affiliate link to give you a $40 off… might as well try it for one week because that's a heck of a cheap week of dinners!)
6. Print Recipes for the Week Ahead of Time
Magnet clip them to your fridge or somewhere you won't lose them.
You really don't want to be the tired parent trying to find that one recipe on pinterest and figure out how to print it off the blog whose video ads are in the way only to find out your printer is jammed or you're out of ink. Haha! That is a recipe for disaster.
Here's my monthly meal planning method that teaches you how to put together a simple recipe binder and plan from it quickly every single month. It saves SO MUCH time & money!
7. Switch to Online Groceries
Avoid stopping at the store at 5:00 pm… the best way I know to do this is to order the ingredients from your favorite local grocery store that does online pickup or delivery. I love Walmart Pickup, personally – here's my complete review.
8. Prep Ingredients Ahead of Time
Set aside 1 hour a week to chop veggies, make sauces, etc. Then, divide all ingredients into small containers and/or zip locks and gather them together in some clear acrylic bins in your fridge. If you're feeling super organized (or you don't want anyone to snack on the prepped ingredients), use a dry erase marker to write which recipe goes with the bin on the side of it.
These rubbermaid containers make your produce last a long time!!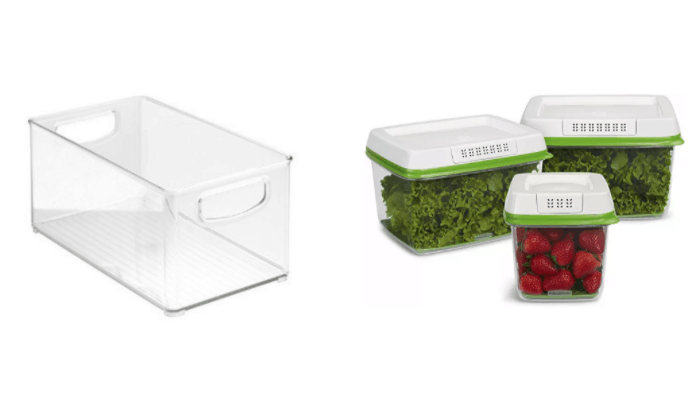 9. Make Meals That Yield Leftovers.
I often make a giant salad that we eat as a side dish for a couple days. Sometimes, I'll add grilled chicken to it for lunch too. Clear glass food storage is ideal, so you can see it and don't forget it's there!
We have a family of 6, so our meals don't often yield enough leftovers for everyone to have it again. But, we do leftover night at the end of the week. Everyone picks their favorites from the week or just has a little bit of everything. And let's be honest, the 3 year old usually has PB & J on this night.
10. Double and Freeze!
I use this all the time! I double the recipe I'm making and put half in the freezer.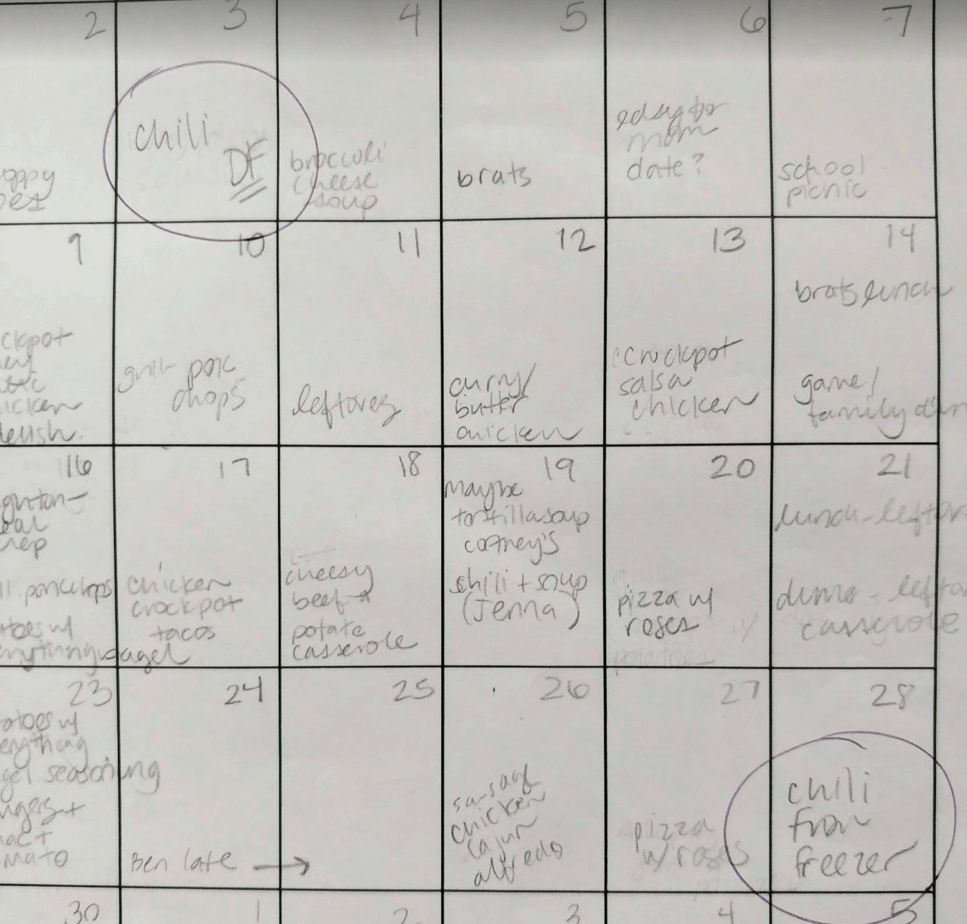 To make the double-and-freeze method work, note "DF" or something on your meal planning calendar. Make sure you buy double the quantity of ingredients.
Keep gallon sized ziplocks, and freezer casserole dishes with lids around.
Don't forget to use these in your meal plan!
I meal plan for a month at a time and plan to basically use everything I double and freeze within the same month – or give it away to someone who could use a dinner.
Related: Step by Step guide to SIMPLE monthly meal planning – psst! It's easier than weekly!
11. Use Your Crockpot!
This tip is obvious right? But sometimes the mornings get to be hectic and you run out of time to get your crockpot recipe going. Here's the solution: gather it all the night before while you're doing your nightly kitchen clean up.
Pull out the crockpot.
Put the printed recipe next to the crockpot.
Pull out all non-perishable ingredients.
Check the fridge/ freezer and put all cold ingredients together.
Wake up 10 minutes earlier if needed. If you do that, you will FOR SURE be able to toss everything in the crockpot in the morning!
A couple of my go-to crockpot recipes are:
12. Use an Instant Pot!
Instant Pots are all the rage among busy moms.
I finally got one secondhand, and have grown to really like it. Truthfully, if I want something to cook all day, I still use my crockpot.
But I love the Instant Pot for basic chicken, and any type of roast or shredded meat. One tip is to mentally add 15 minutes of time to whatever the recipe claims. It seems like the recipe time estimates never include the time it takes to come to pressure or depressurize. (Not even sure if those are the right terms!)
Here are the Instant Pot recipes I regularly use that people seem to love:
Shredded Pork Taco Meat (Carnitas) –
BBQ Pulled Pork –
Quick & easy chicken – good to have on hand for burrito bowls, stir fry, salads, quesadillas, etc.
Pot Roast –
Hard boiled eggs – these are AMAZING in the Instant Pot; for some reason, they're so easy to peel! I have no clue why but it's a super nice feature.
Here is a good basic Instapot tutorial + recipe collection.
15 Ideas for Make Ahead Dinner Recipes
You can make each of these recipes ahead of time, then bake or reheat (oven or microwave) right before dinner!
Also, I prefer to cook from printed recipes (instead of a device). So I have all of our favorite recipes in a binder in the kitchen. Makes cooking in a time crunch a lot faster if I don't have to go digging for the recipe in the depths of the internet.
REICPE BINDER TIP: If a recipe binder is new to you, grab a binder & some page protectors. Then, print all the ones you want to try, put them in the front pocket of the binder. Only add them to a page protector if you love it & will want to make it again. Use this method to build your recipe binder over time.

This binder will save you so much time, energy & sanity in the kitchen. And money if it helps you cook at home more!

I outline more details about the binder in my epic meal planning guide post.
Baked Beef Ravioli – it's like lasagna, but it takes 6 minutes to prepare. We love this one!!
Quick Tikka Masala – a new favorite around here. We like to serve it over rice with coconut and french fried onion topping. You can make ahead and reheat it in the microwave.
My family chili recipe – it's the best, obviously.
Healthy & fast chicken parmesan – from my husband's grandma!
Hawaiian ham & swiss sliders – these are amazingly delicious. Prep ahead of time, bake later. (Also a good option if you have to bring an appetizer to something after a busy day.)
Slow cooker salsa chicken – put 2-3 chicken breasts in the slow cooker; add a jar of salsa. Low heat for at least 5 hours. Shred with a fork or in your mixer. Serve in tacos, over rice & beans, as gourmet nachos, etc.
Brown ground beef ahead of time –I like to brown a 5-10lb quantity of ground beef with some onions. I have to do it in batches. Then I let it cool a bit and divide it up into labeled quart size ziplocks about 1.5-2lbs per bag. (You might do a smaller quantity if you have a smaller family.) I then thaw as needed for tacos, spaghetti sauce, the baked beef ravioli above, runza casserole, etc.
Runza Casserole – this might be a Nebrasaka thing, but it is delicious!! ALL 4 of my kids gobble this up
Easy chicken & wild rice soup – make ahead and reheat
Courtney's chicken tortilla soup – make ahead and reheat
Taco bowls – as I mentioned earlier, I will make a big batch of taco seasoning once every so often and store it in a mason jar in the pantry. I will thaw one of those cooked ground beef ziplocks (see #7 above) and add some water + taco seasoning to taste. Let simmer, and you have AMAZING easy tacos. If you don't have tortillas, do "taco bowls" and serve over rice with black beans, fritos, and other yummy toppings. I try to always keep rice, beans and chips on hand for last minute taco bowls. My kids actually prefer taco bowls to regular tacos.
Pork & veggie stirfry – use whatever meat & veggies you have on hand.
Crockpot vegetable beef soup – healthy comfort food for the dead of midwestern winters.
Pork tenderloin – I marinade the meat ahead of time, then toss in the oven an hour before we eat. I love to have this with sweet potato fries or oven roasted potatoes, both of which I chop ahead of time for the week.
Pancakes – double pancakes next time you make them. Let them sit out on paper towels for a while. Then, freeze in ziplocks in single layers between parchment or paper towels. Cook in the toaster whenever you need a fast & easy breakfast or dinner idea. Make some scrambled eggs for protein!
BONUS MAKE AHEAD SOUP TIP – sometimes, I will make a soup first thing in the morning and let it simmer while the chaos of 4 kids + breakfast happens. Then I'll dump it into a crockpot on warm for the rest of the day.
Bonus of this method – your house will smell awesome.
10 More Super Fast & Easy Dinner Ideas That You Can Pull Together in 15 Minutes or Less
Many of the recipes mentioned in this post so far are FAST. We have 4 kids, I work from home & homeschool. So while I enjoy a long, savory dinner cooking session with a glass of wine, that almost NEVER happens around here for this season of life.
Here are 10 more super fast & easy dinner ideas that most of my family will eat. 🙂
Grilled cheese & tomato soup – here is my homemade tomato soup recipe.
Easy homemade mac and cheese – shred a rotisserie chicken for a gourmet factor.
Spaghetti & meatballs – use a jar of pasta sauce and frozen meat balls. Buy some garlic bread and a bagged salad too, then you'll have a full blown Italian feast for less than the cost of takeout pizza.
Gourmet Burgers – buy premade burgers; season with some worchestershire and garlic powder. Toss them on the grill. While they're cooking, slice cheese, and gather other toppings. To make them fancy, we like bacon & guacamole. I batch cook bacon at the beginning of the week because it makes every recipe better.
Parmesan Broiled Tilapia – truly a gourmet tasting 15 minute meal. Holy moly this is so yummy! I love the tilapia filets from Costco.
Broccoli Cheese Soup – she technically claims 20 minutes but it was too tasty not to include here. If you buy pre chopped broccoli and pre shredded cheese, it goes fast!
Hot roast beef sandwiches – grab good roast beef & provolone or swiss from your deli. Toss it on hoagie rolls and toast in the oven on a cookie sheet at about 400 degrees F.
Emergency chicken – ha! Funny but tasty.
Crispy panko chicken – cut chicken breasts in half length wise to make them thinner!
Honey Balsamic Chicken tenders – a kid favorite over here.