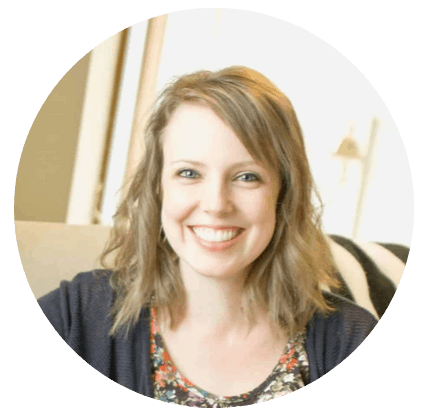 Renee Cook, founder at Rhythms + Grace Blog
When our first daughter was a week old, we went to the pediatrician for her 2 week checkup.
We had been in there several times since leaving the hospital because she had difficulty nursing the first 10 days, and had lost too much weight. Finally, after a few stressful appointments at the lactation consultant, we were getting the hang of nursing and she was gaining weight.
When our pediatrician declared her to be "healthy, gaining weight again, and doing great," tears filled my eyes.
He was holding our daughter, turned and looked at me, and said, "How are you doing, momma?"
I burst into tears.
"I'm so tired," I sobbed.
You see, we had the nursery ready, the car seat properly installed, and all the tiny clothes laundered and folded. We'd even read some parenting books, but nothing could have prepared me for motherhood.
I'm not sure what I was picturing, but this level of exhaustion, and this baby who never seemed to sleep when I wanted or needed her to wasn't in my picture. Nor were the crazy hormones!
Most days, I would waddle into bed, place her on my chest, and think, "Who thought giving us a baby was a good idea!?"
Fast forward 4 babies later… a lot of mistakes, and a lot of learning, and a lot of advice from moms who have been there and done that.
And finally there are some things we figured out.
About…
sleep training newborns
setting the stage for obedience with toddlers
how to have grace AND also not let the kids run the show
how to survive pregnancy with a baby, and a toddler, and a preschooler! (yes, I had all 3 when pregnant with our 4th…)
how to kind of keep a tidy house AND step on as few legos as possible
how to feed everyone all day long without feeling like you're feeding everyone all day long
There's also a lot we haven't figured out. Because has anyone ever "mastered" motherhood? I think not. But it's a journey I've grown to love and I want to encourage other moms with young kiddos while they're in thick of it.
That's what this site is all about. If you are…
Drowning in diapers, spit-up, and tantrums.
Wishing you were thriving, not just surviving.
Wondering if it's humanly possible to get ready to leave the house in less than 42 minutes.
Tired of finding spoiled milk in sippy cups under the couch.
You're in the right spot. Welcome to real mom life. I can't promise rainbows and sunshine, but I'd love to help you fix the 1 or 2 biggest frustrations you have in your day to day life right now.
My free 5 day email course walks moms through the process of identifying the hardest parts about your daily life right now & how to come up with solutions that will actually help your biggest current frustrations.
Plus, every week, I send out ideas and strategies that can make your life as a mom easier. (Along with many the #momfails I experience day in and day out… so hopefully you can learn from my mistakes.)
Enter your email below to start that 5 day email course right now! The first day is all about changing your #1 biggest stressor!!