Some of the links on this page are affiliate links. When you make a purchase through an affiliate link, I earn a commission at no cost to you. See my entire disclosure policy for all the boring details.
A friend made these pork lettuce wraps for us once and they were AHHH-mazing. I've made them a few times since. Everyone I've made these for and shared the recipe with so far has loved them too, so I figured I'd post it on the world wide web. The prep takes less than 10 minutes and it can be done at the last minute or 8 hours ahead of time. It takes about 5 minutes to cook when you're ready to go. Basically, it's fast, easy, healthy, and delicious! What's not to love!?
PORK LETTUCE WRAPS
Marinade Ingredients
2 Tbsp. hoisin sauce
2 Tbsp. dry sherry (I used red wine sherry)
1 Tbsp dark soy sauce (I used low sodium)
1 Tbsp oyster sauce
1 Tbsp dark sesame oil
1 Tbsp asian chile sauce (I use 1 tsp. since I don't like things very spicy. 1 tsp is basically no spice at all.)
3 cloves garlic finely minced
2 green onions
Other Ingredients
1 lb. fresh pork (I buy a 1-2lb pork tenderloin)
1/3 cup pine nuts or peanuts
1 head iceberg lettuce
peanut oil (or olive oil)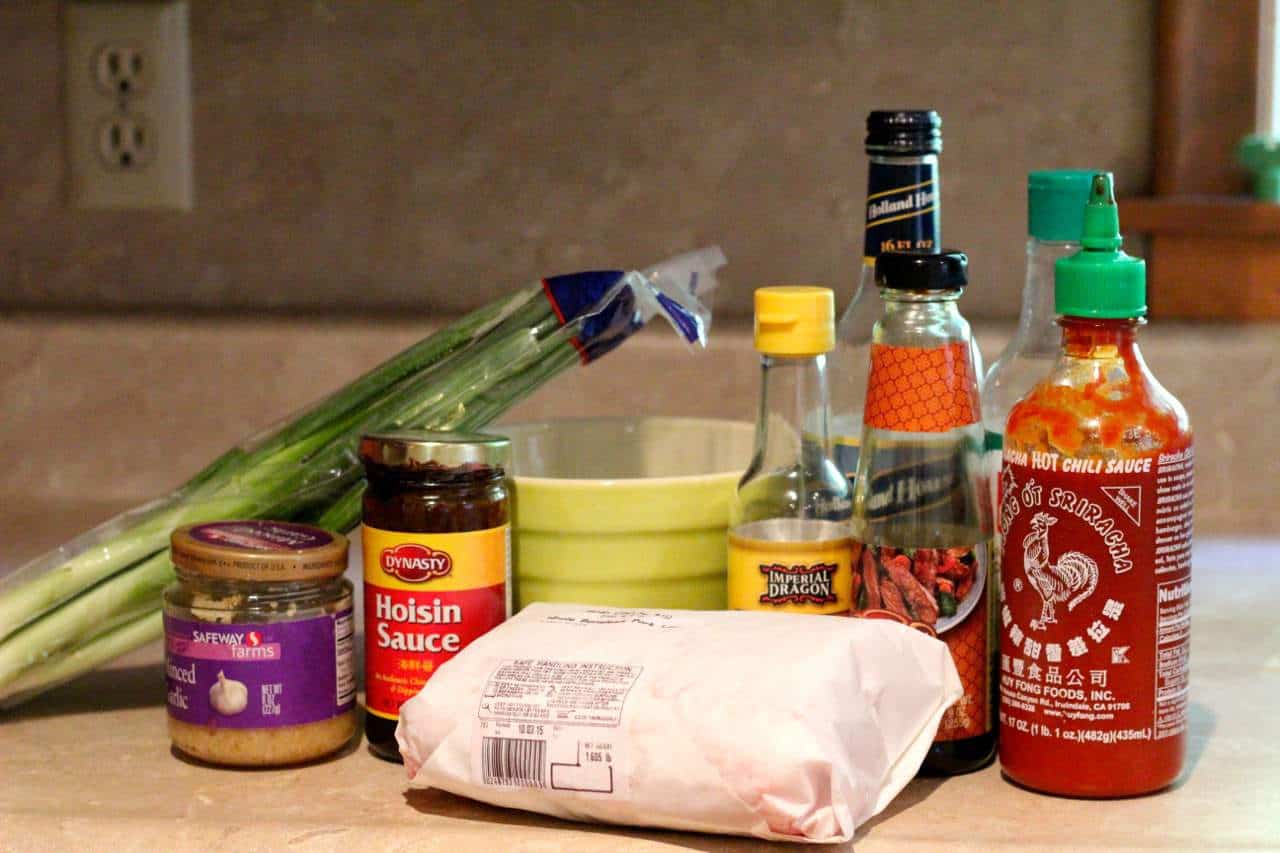 INSTRUCTIONS
Combine all marinade ingredients in a bowl and mix well.
Cut the pork into bite size pieces. Coat pork evenly with marinade.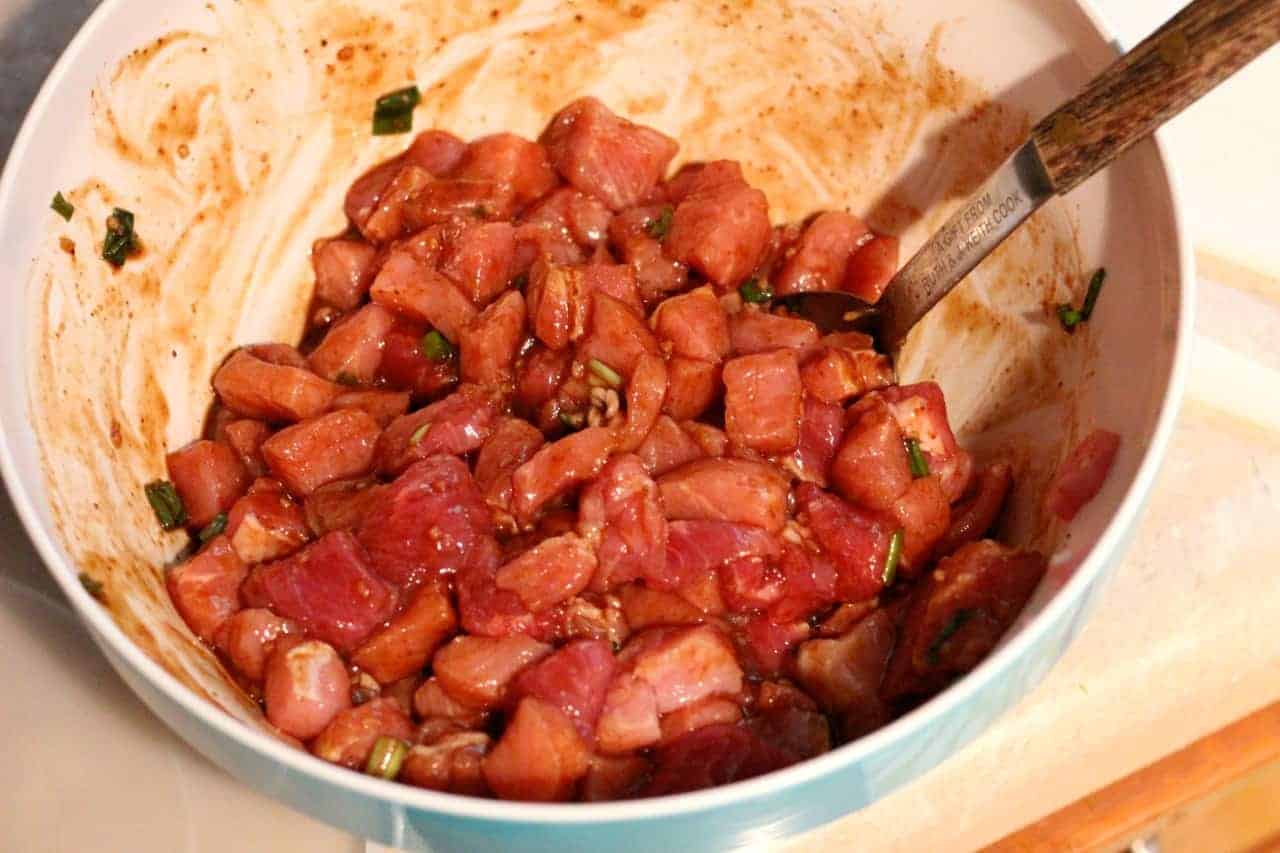 Refrigerate at least 10 minutes, up to 8 hours. I LOVE my set of nesting mixing bowls that have rubber on the bottom & come with tops. I bought them at Costco for $20, but if you don't have a Costco membership, these glass Pyrex ones from Amazon would do the trick!*
[Optional: toast pine nuts (or peanuts) in oven at 325 for 8 minutes, or until golden brown.]
Separate lettuce leaves to use as cups.
When you're ready to eat, place wok or large sautee pan over high heat. Once the pan is hot, heat peanut or olive oil. Add pork to the pan and cook until it loses its pink color (3-5 minutes). Stir in nuts if adding them.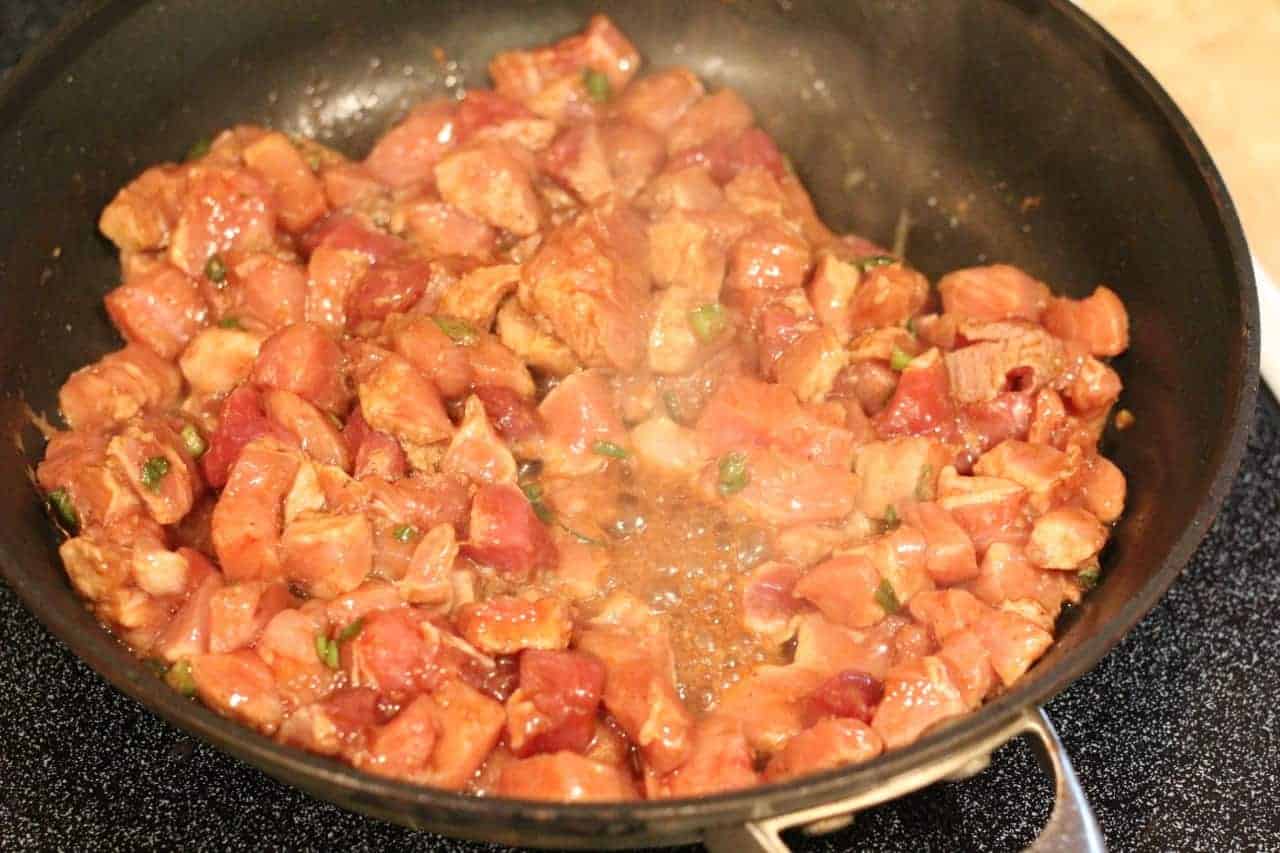 Wrap the pork in lettuce leaves. We add rice to the lettuce leaves, but it would be good on the side too. I also serve with a steamed veggie or a fruit.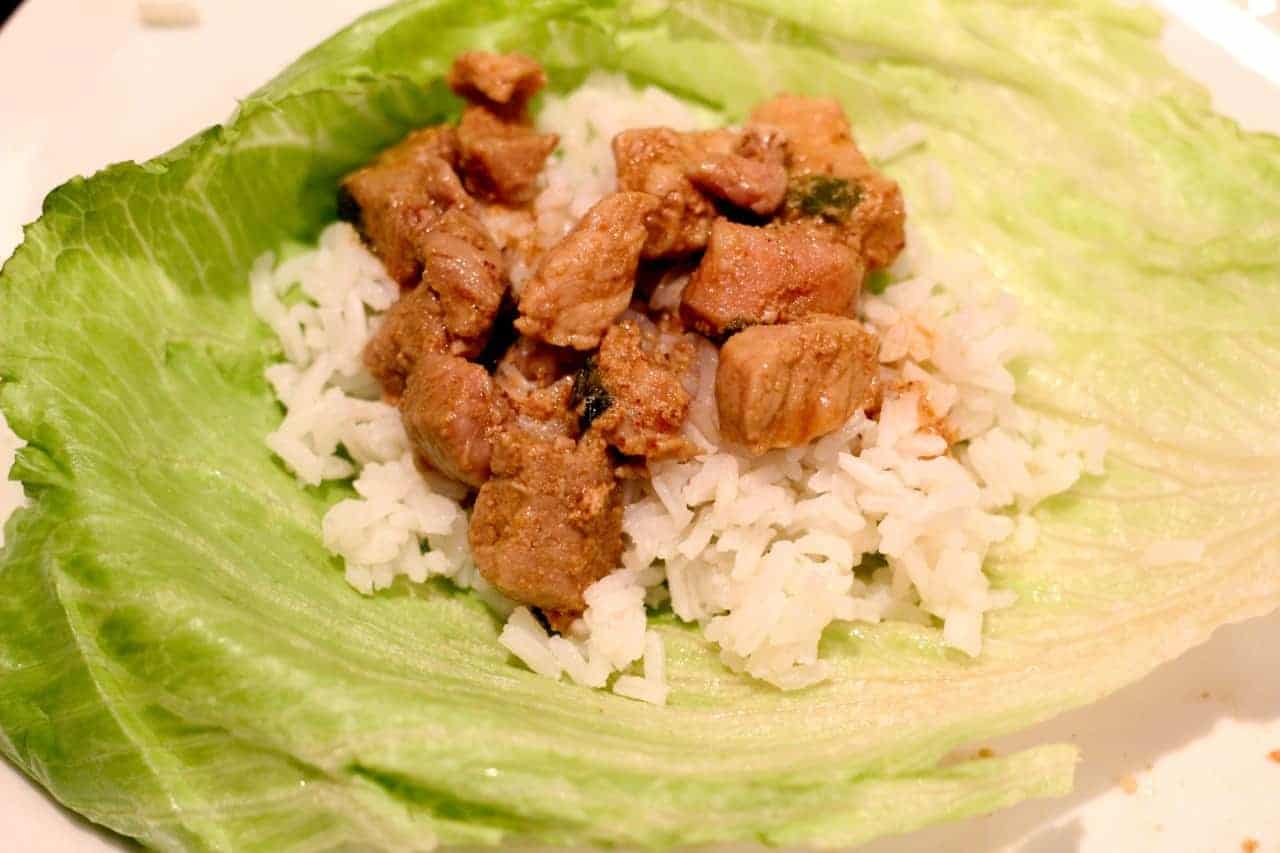 Ok, go make some pork lettuce wraps for dinner! yum!
Let me know if you try it!