Some of the links on this page are affiliate links. When you make a purchase through an affiliate link, I earn a commission at no cost to you. See my entire disclosure policy for all the boring details.
Between Etsy, Zazzle, Amazon Homemade, and Social Print Studio, not to mention Shutterfly, Blurb, Mixbook, and on and on, there are a ton of custom gift options out there.
It's hard to know what will be high quality, worth the money, and not too time-consuming. This custom gift guide has the 8 best gifts we've seen and given lately. We've given several of these more than once to grandparents!
If you're shopping for parents or grandparents, you could even include the kiddos in the giving process by having them help you choose pictures or choose between a couple designs or color options too.
Then they'll feel like they really helped with the gift. So, without further adieu, here are my top 8 custom gift recommendations.
(This post is off limits to everyone I know personally who reads this blog… Talking to you, Mom!)
This is an awesome gift for someone who just bought a place they'll be in for a while! Or someone who you noticed sent Christmas cards with hand written return addresses. The one pictured above is pretty modern, but there are a ton of options on Etsy if you search "Custom Address Stamp." I personally like the self-inking stamps because it sounds easier.
Someone actually gifted us a custom return address stamp when we moved into our new house. I use it all the time. And sometimes my 4 year old likes to stamp himself with it… haha! Multipurpose.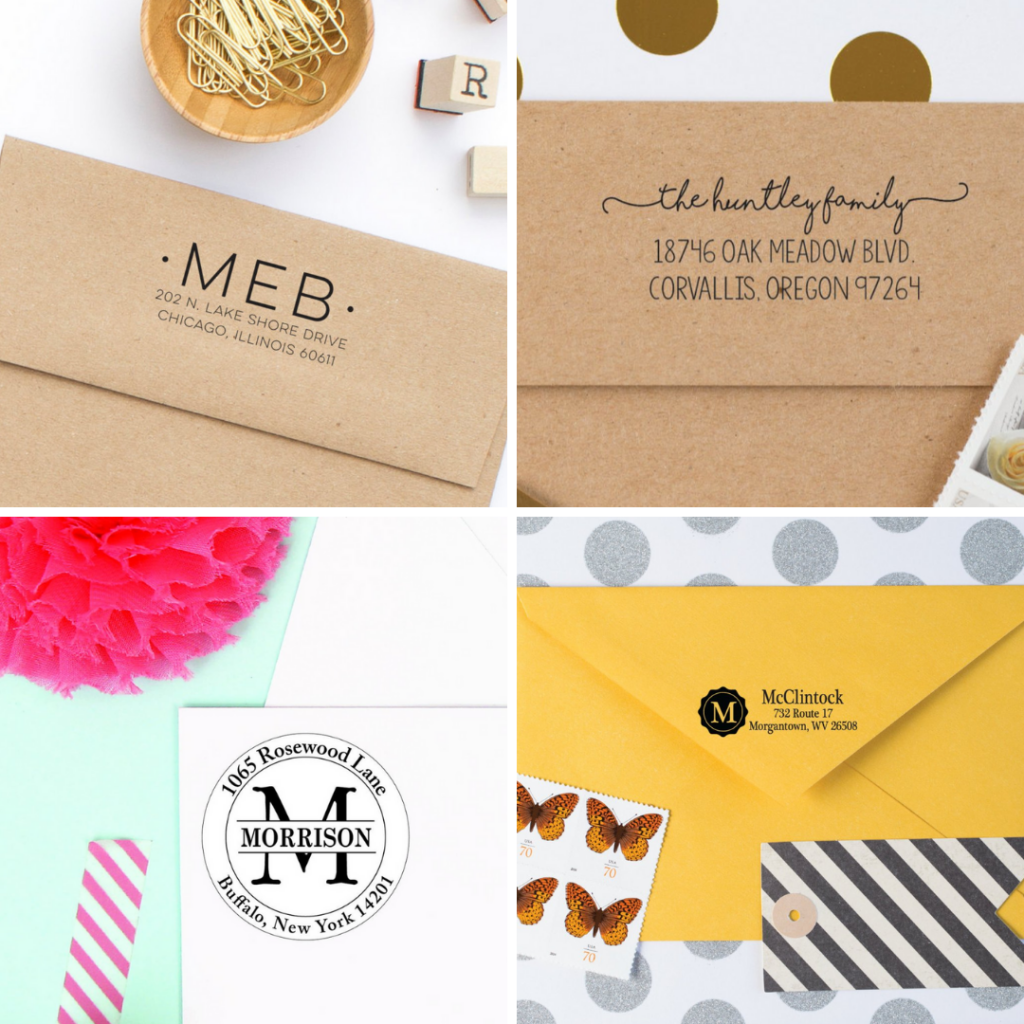 There are lots of photo companies that make these collage mugs, but I have ordered several on Walmart.com and they've turned out great. The walmart photo mug picture quality is good, the collage software is totally customizable and easy to do. Plus, they ship pretty fast for only 99 cents.
Tips – I always do a white background collage mug and prefer the look without text after ordering one of each.
we've given both the 11 oz (classic size) and 15 oz. The pictures are a little better on the 15 oz because they are bigger, especially if you use several pictures.
My dad travels for work and likes these so much that he wanted one at each office. His birthday present one year was 11 different ones shipped to each office! 🙂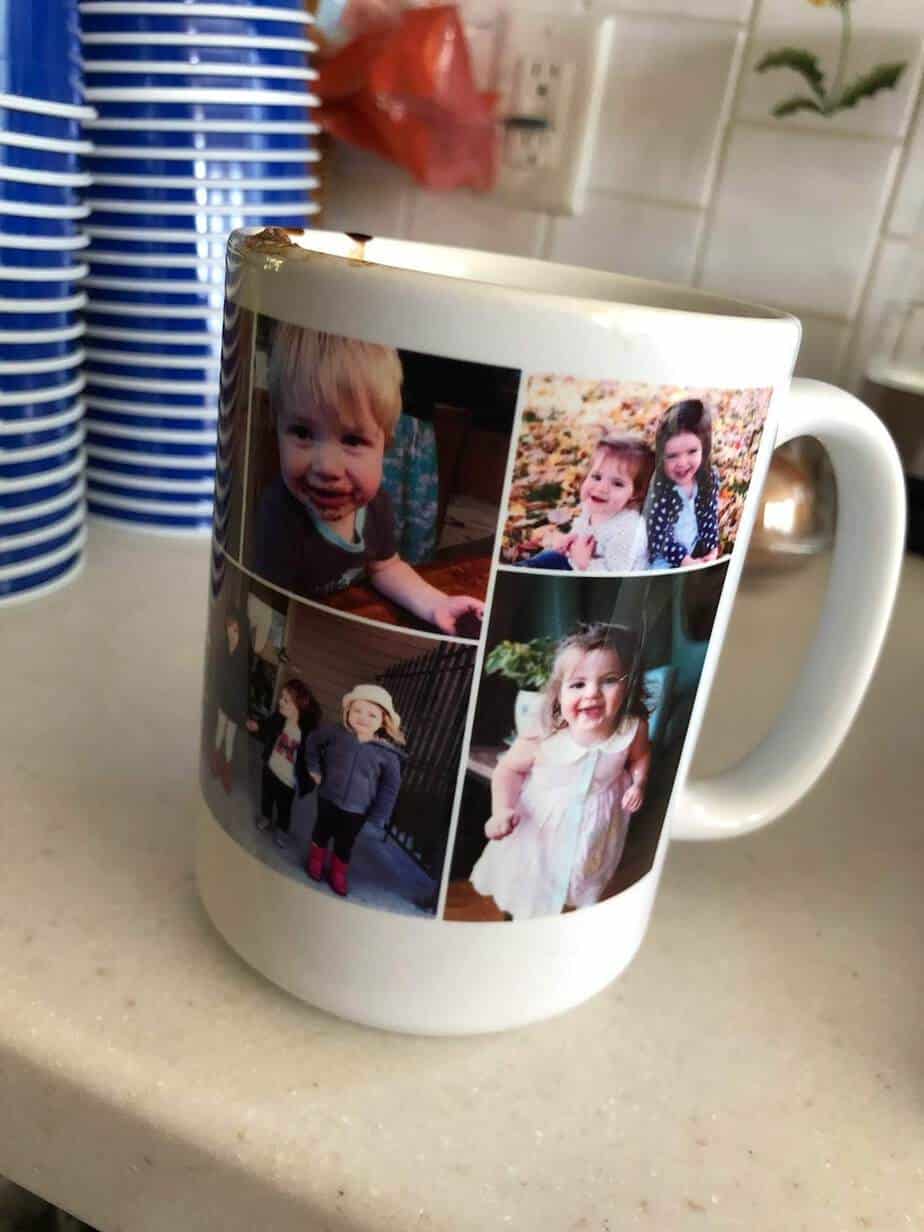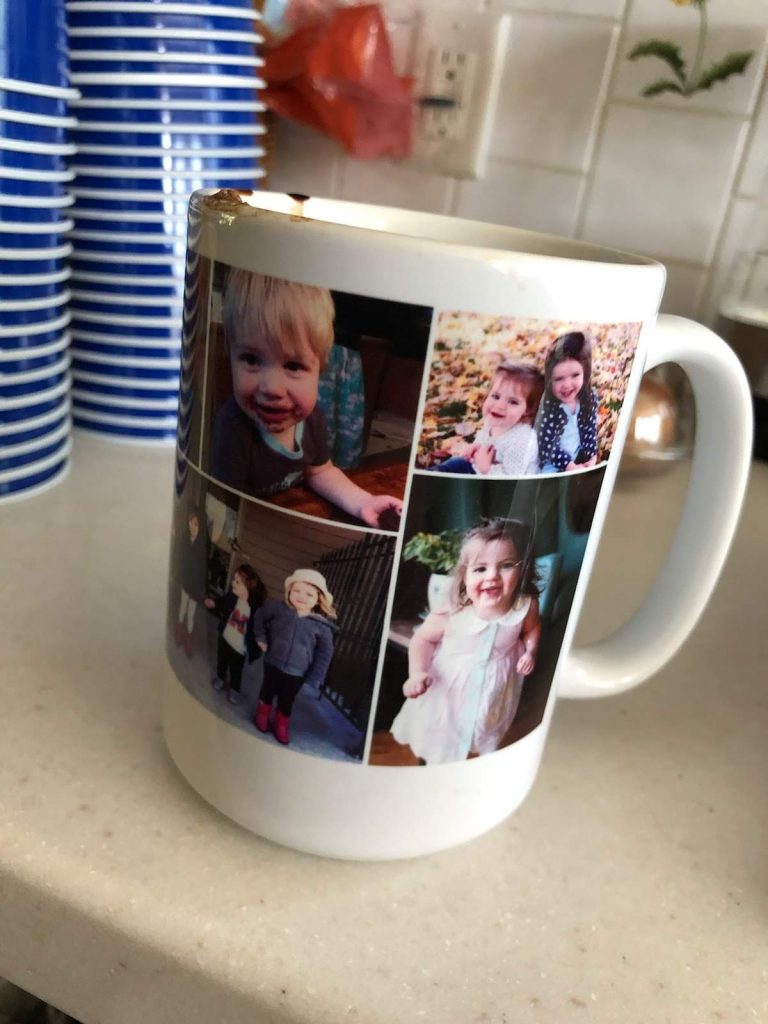 I've written a more extensive review on Mixbook before, but they're the company I always use and recommend for these quick drag-and-drop type photo books.
I've used Mixbook for vacation albums, baby books, my brother's wedding album, and a prayer book.
For the prayer book, I picked 31 "topics," including each family member plus things like work, relationships, endurance, peace, fear, etc… and did 31 pages of pictures and verses, one for each topic.
The cover said, "praying God's Word for our family in 2016," and the idea was you could use the book to pray scripture over one person or one thing for your family per day each month.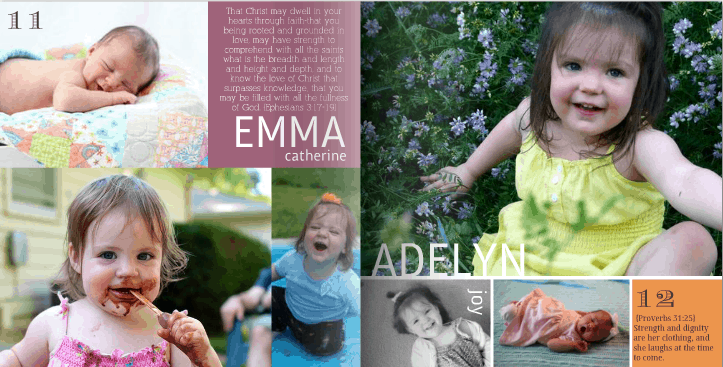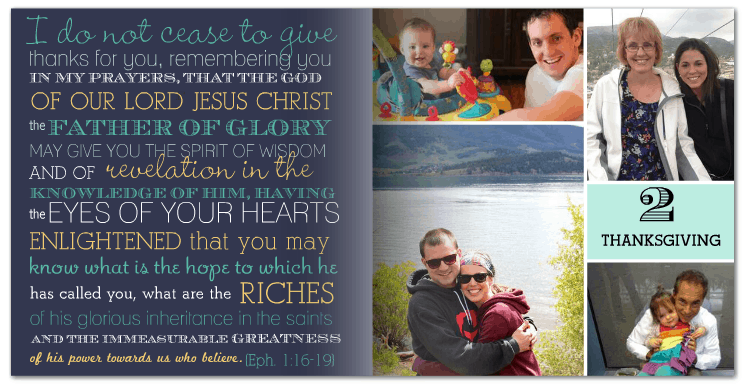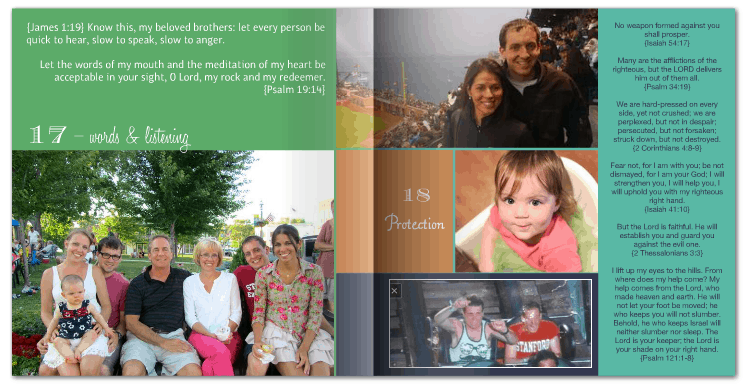 In fact, Mixbook makes it pretty easy to share that template, and I've figured out a way to share it with you.
You can contact me requesting the prayer book template, and I'll send you the link to make your own from Mixbook. TONS of people have done this over the years… it's such a fun gift.
All you'll have to do is drag and drop your own photos into the book I've already created.
Chatbooks has been blowing up my Instagram feed with ads. (How do they know I love photo albums?!)
In case you haven't heard of Chatbooks, their tagline is, "Photo books for people who don't have time to make photo books."
Their most popular item is an $15.00, 8-inch square photo book that you make from your instagram, facebook, or "favorites" album on your phone. It comes with 30 pages and you can pay to add more.
You choose the album, click "go," and they make the book for you. You can include captions and dates.
The books ship quickly and while the quality isn't as good as, say, a $70.00 blurb book, the quality is GREAT for the price. Plus, you can't beat the ease.
My sister-in-law made several from her Instagram account for her mom's birthday and they were SO cute! You can make custom ones too if you have the time.
Social Print Studio prints all kinds of cool picture stuff. I love their custom page-a-day calendars that you can make with your own pictures.
We gave these one Christmas to grandparents and they were a HUGE hit!
Update – I've actually now gifted this calendar to both sets of grandparents for the past 4 years. It's a bit tedious to make gather 365 pictures, but they absolutely love it and want another one every year. Haha
Use my code for $5.00 off your first order! 4GQQTLZYP1
There are 3 formats for the calendars. I like the simplicity of the middle option below. Plus you can clip off the date and reuse the photo squares for other projects. My girls love to take the extras from Grandma's calendar and "scrapbook" them.
Aren't they fun!?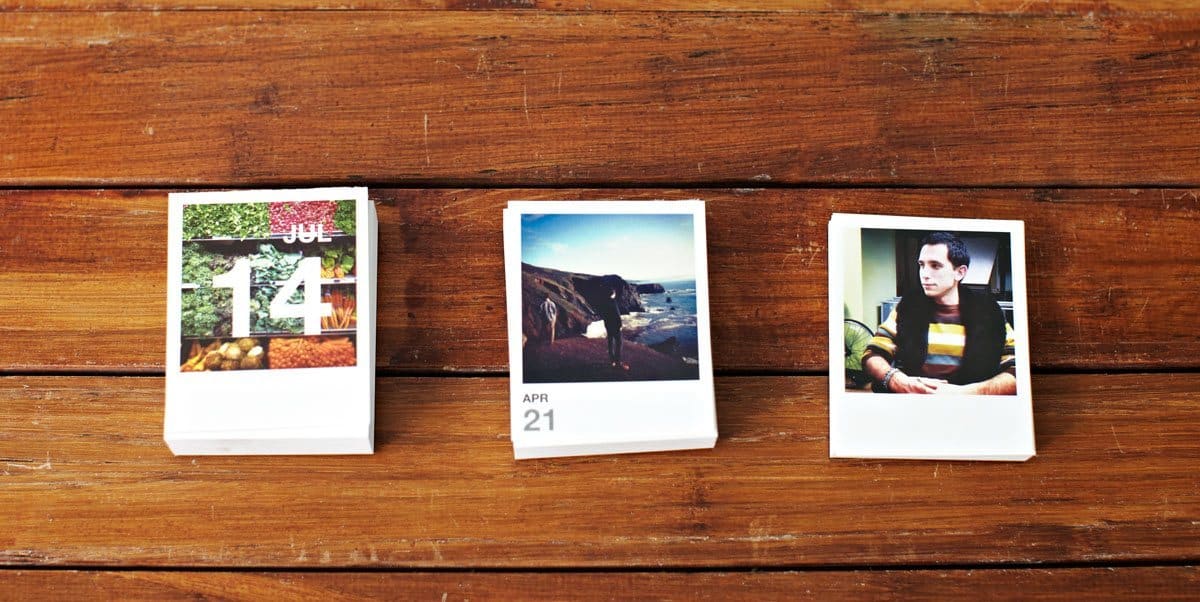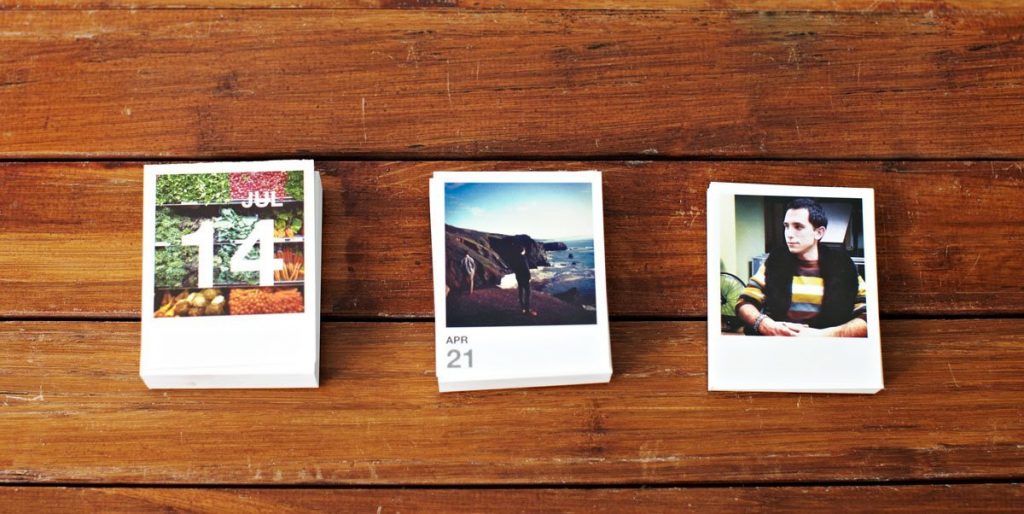 These are all over etsy, in tons of various forms. Big charms, little charms, rose gold, brassy gold, sterling silver, hearts, circles, birthstones, no birthstones.
Some have initials, some have names. You could put the grandma's nickname on it or not. Which do you like?
If the grandmas in your life don't want to wear their grandkids' initials on their necks, you could always go the bracelet or keychain route.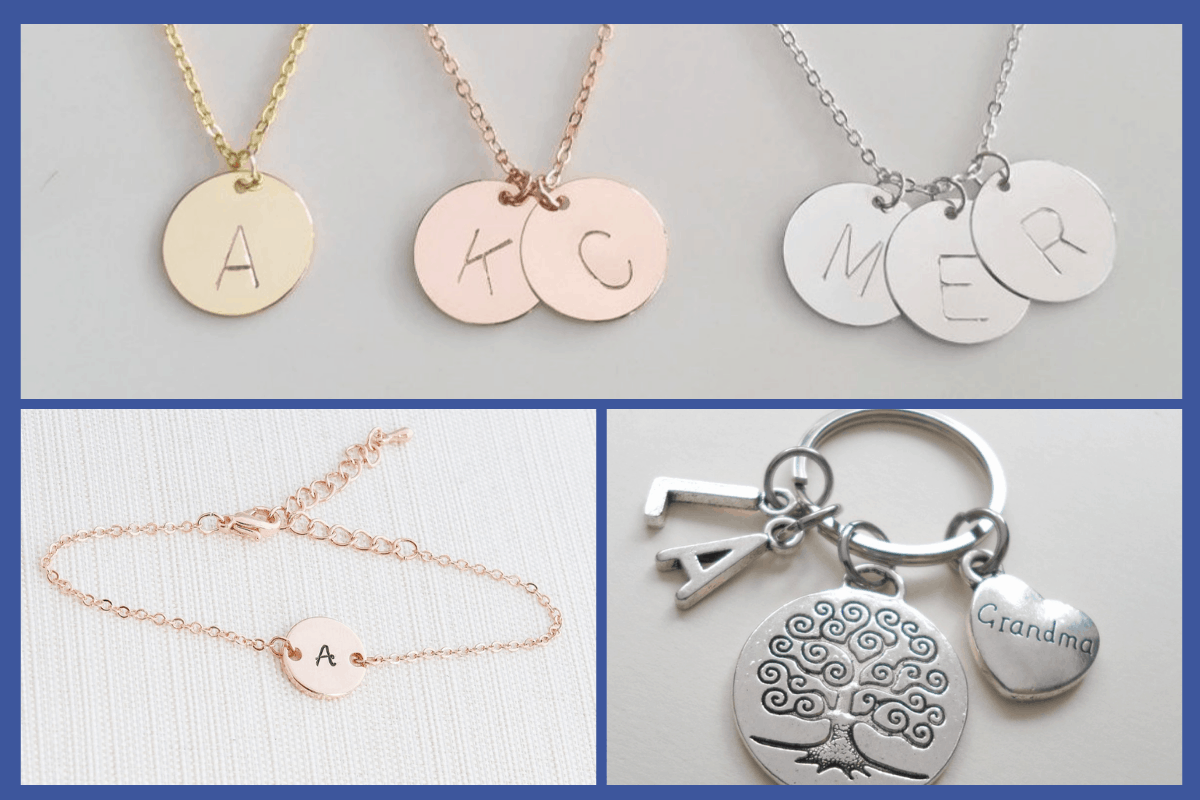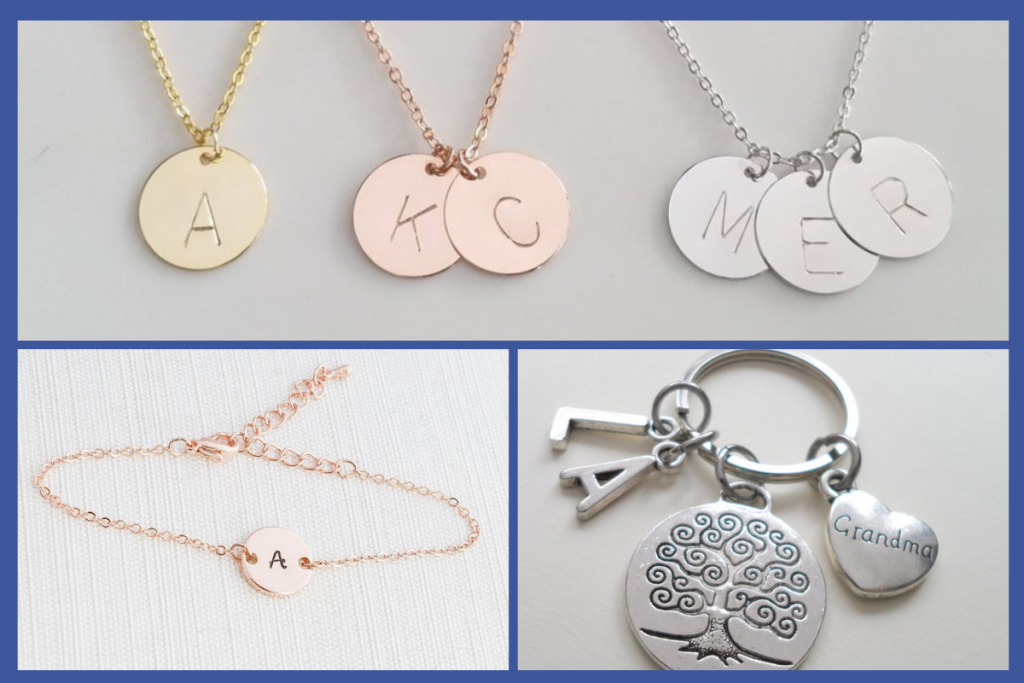 Major decision fatigue would envelop me if I was trying to decide on one…. Oh wait, I was!
We did a Grammy necklace with all the grandkids' initials. Then came 2 more grandkids… woops! Guess we'll have to give her another 😉
What's your favorite?
Okay, this gift suggestion is going to expose a super nerdy side of me, but maybe you already knew about that.
I recently saw someone on Instagram say that their solution to not loosing all the library books is to have a heavy-duty tote bag that is free standing. It stays in the family room, and kids get library books from it and return them to the bag when they're done.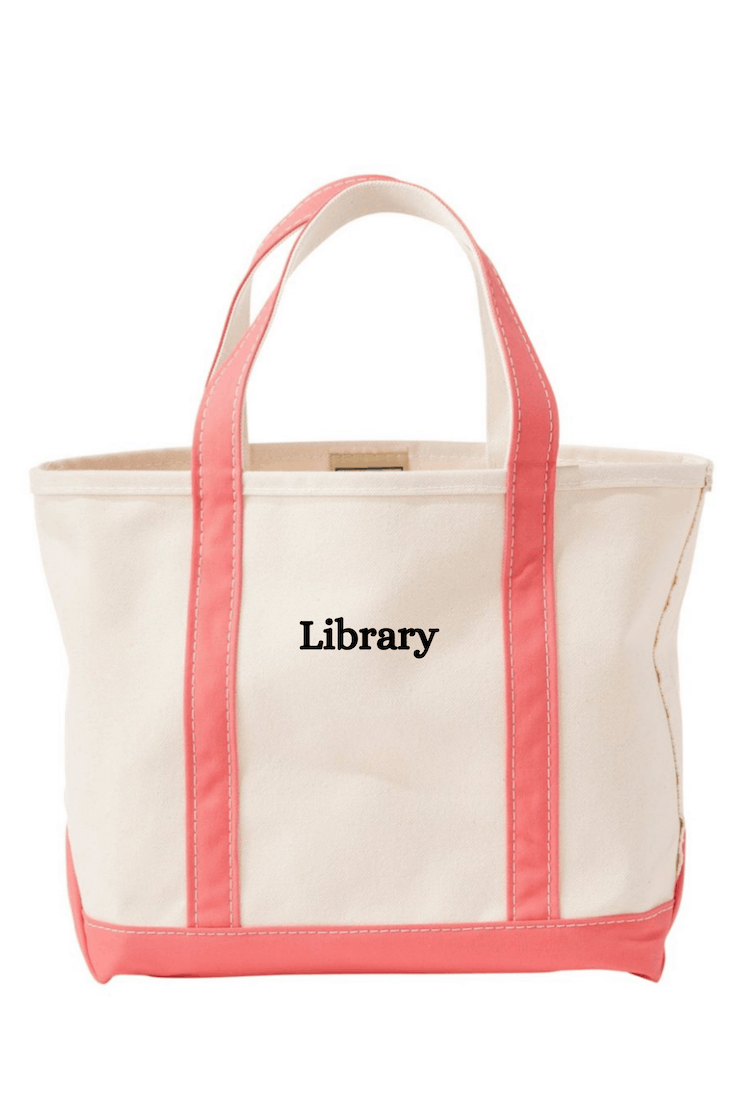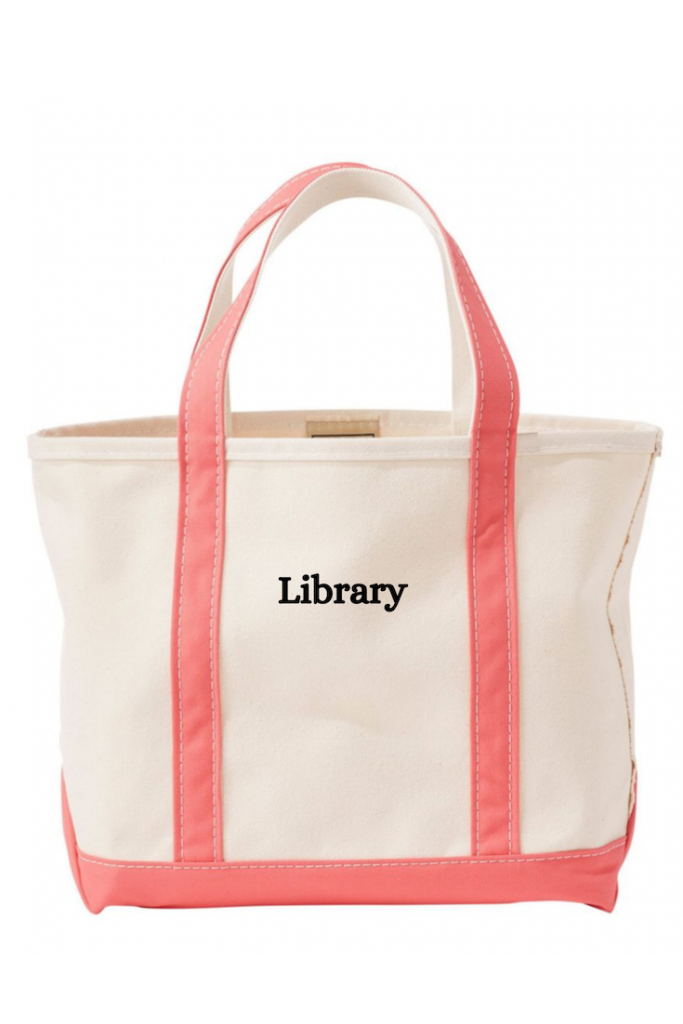 It also travels to the library to be filled with new books. Brilliant! I can't remember for the life of me whose Instagram account I saw that on, or I'd totally give her all the credit. Mom brain strikes again.
Anyway, people rave about their "boat and tote" bags from LL Bean, and the large size would be perfect for library books. The bag I saw on Instagram had "Library" embroidered on it, lest the tiny people in your house are tempted to swipe it for other purposes.
I'm seriously considering gifting myself a library bag like this because, let's be honest, who is the one who would benefit the most from an awesome library tote?!
Me.
After our miscarriage, a friend gave me this birthstone necklace with the birthstone for March, the month baby was due.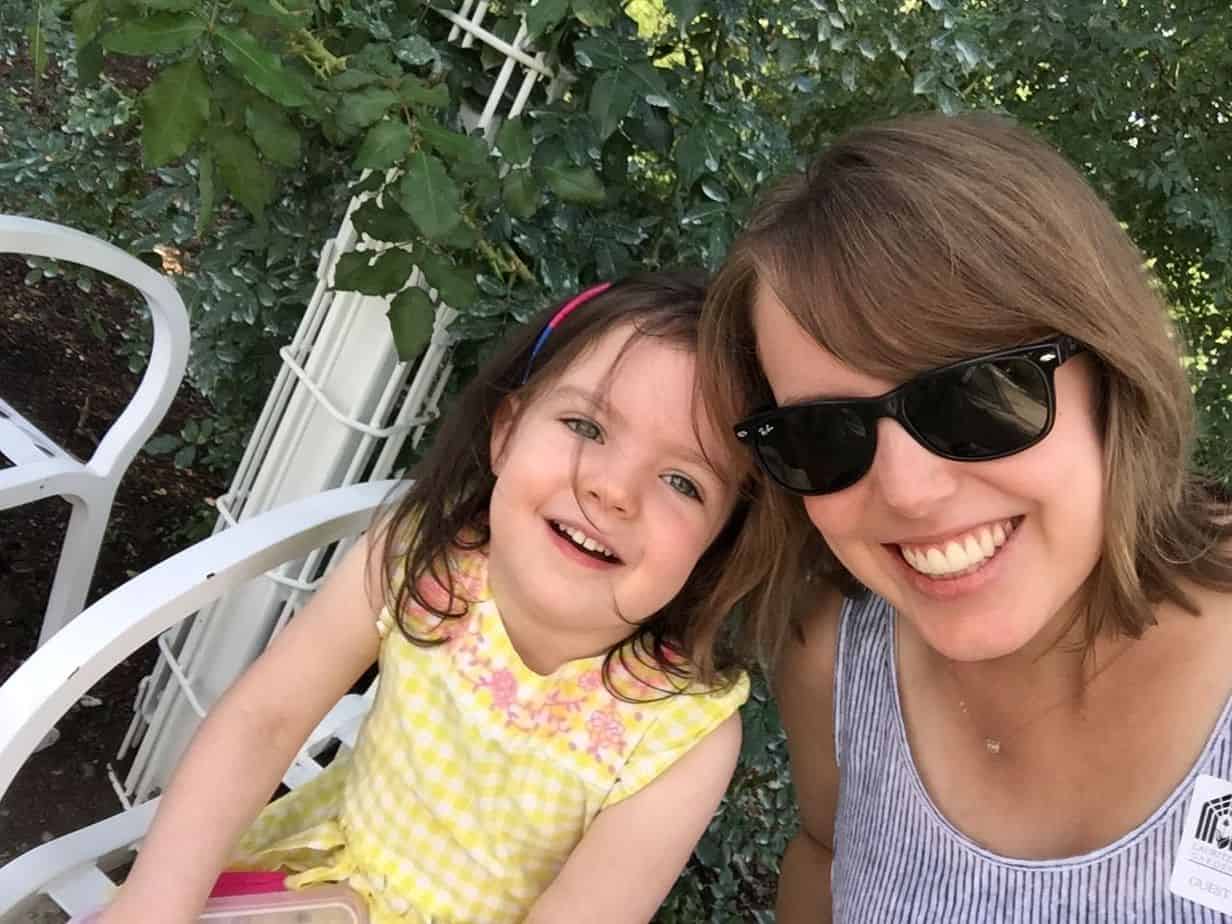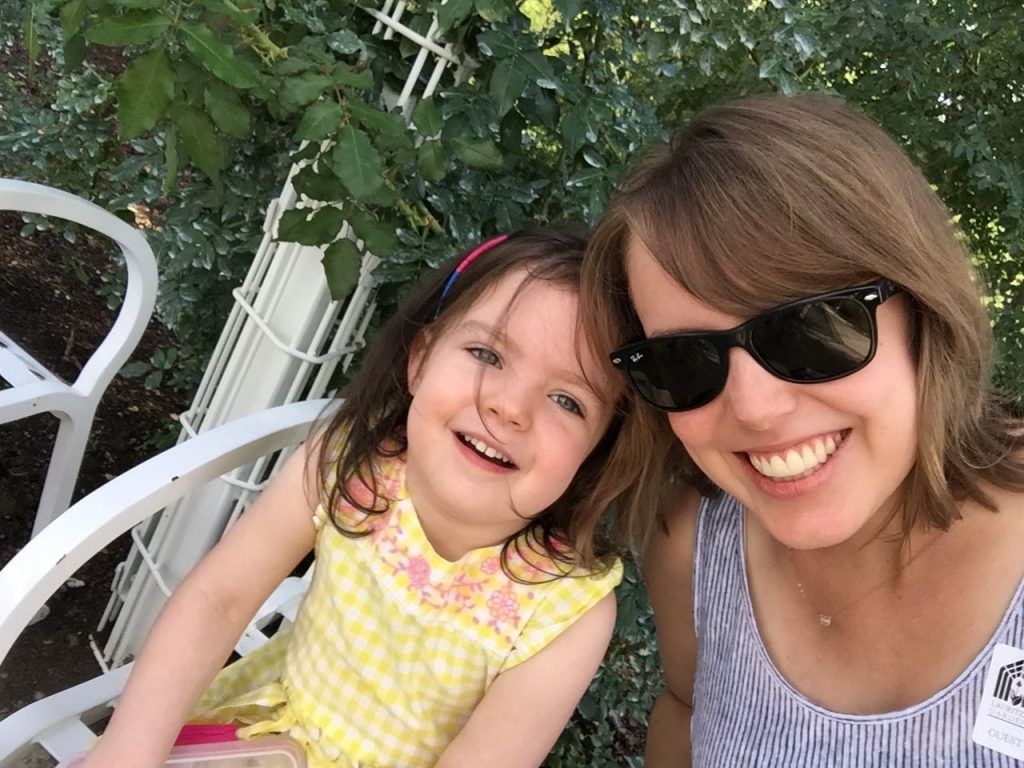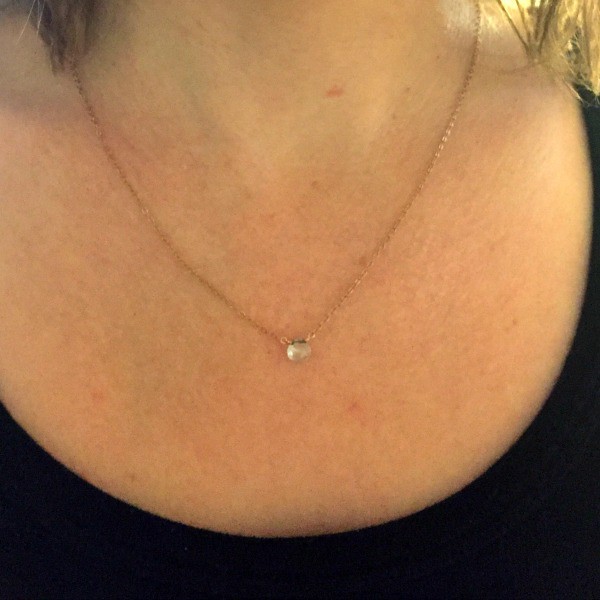 She included a sweet note explaining she thought this dainty necklace would be a way to remember the baby. And she was right! I think of the babe that's with Jesus every time I put it on.
I also often get compliments on it (because I wear it A LOT), and people will ask what the stone is. Sometimes that leads to a conversation about how they, too, miscarried, which sometimes leads to this unspoken connection of shared grief.
[Full disclosure: that used to happen. Before my 3rd child yanked it off my neck. Womp womp.]
A birthstone necklace would be a great gift for someone who recently had a first baby or lost a loved one.
If it's too late to order something custom, check out these simple DIY handmade gift ideas. (There are 20 ideas in that post that people will actually want!!)
Happy shopping, friends!!