Some of the links on this page are affiliate links. When you make a purchase through an affiliate link, I earn a commission at no cost to you. See my entire disclosure policy for all the boring details.
Before I had children, back when I was a perfect mother, I subconsciously imagined that our mornings would be slow and cozy… I thought it would be fun to have the kids come crawl into bed with me, and we'd all wake up slowly together.
There were also unicorns jumping through rainbows in this figment of my imagination.
But here's the thing.
Kids don't wake up slowly. (At least not my children… especially when there are 4 of them!)
They wake up READY FOR ALL THE THINGS. They climb all over me and elbow into my chest to try to sit up and ask a bunch of questions and it makes me all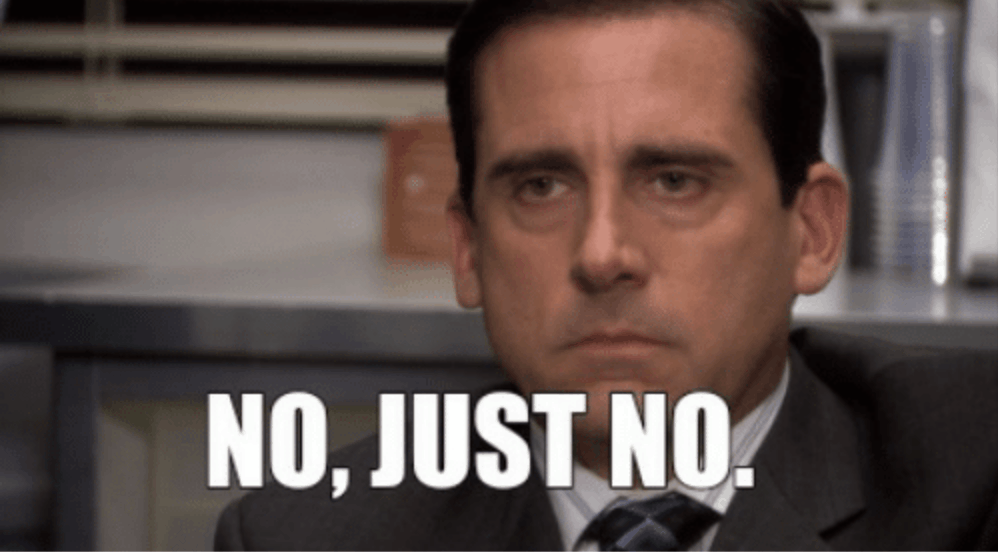 LOL!
It just doesn't work for us. I'm a way nicer mom if I'm up before them.
So I wanted to share a few thoughts on morning routines and getting up early in case it could help or inspire you!
1. I did not used to be a morning person
I'm a firm believer that anyone who actually wants to can turn themselves into a morning person. If you don't want to, that's okay! Maybe you are a night person and you like it that way. Great! If you wish you were a morning person, check out The Miracle Morning.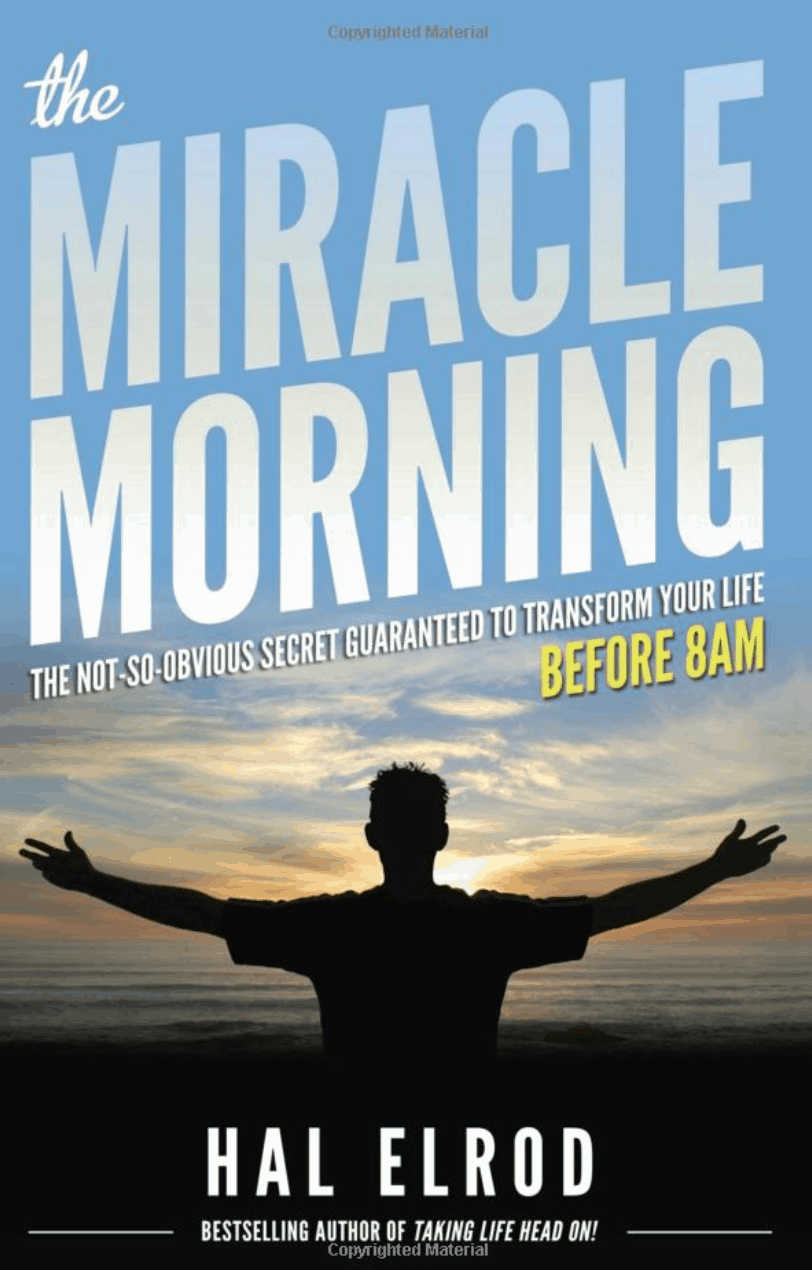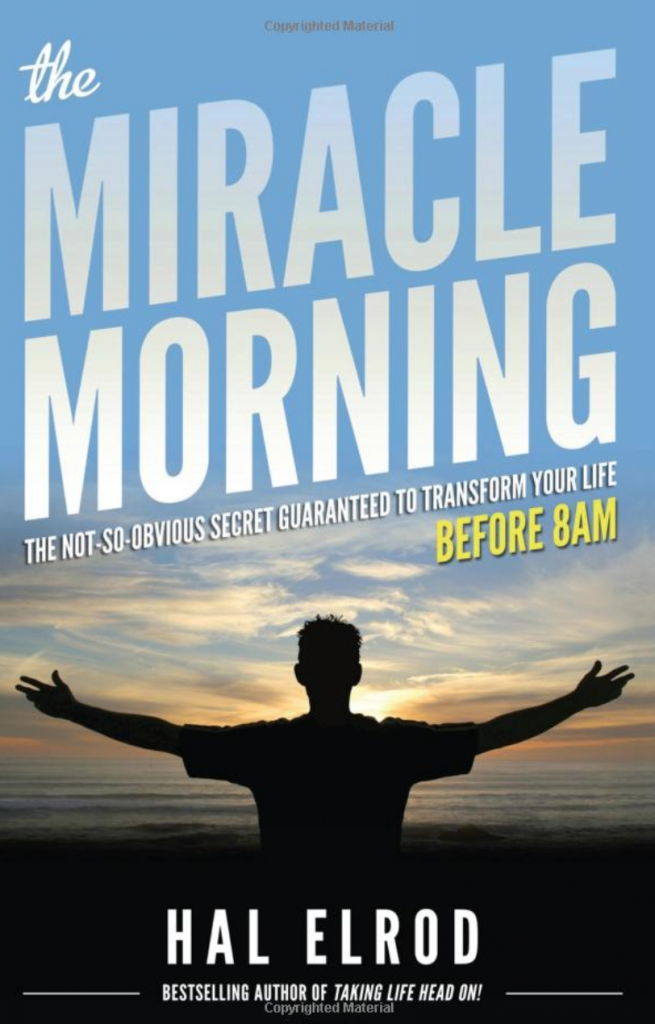 2. These were not my morning routines when I was pregnant or had a newborn
You gotta know your season & change up your rhythms to make things work for your season of life, friends. ♥️
When I was pregnant, my morning routine was:
Sleep as late as possible!
Wake up 20 minutes before other children to consume most highly caffeinated tea I could find. (Coffee made me feel sick when I was pregnant, much to my dismay.)
Make breakfast for children and try not to cry. Those darn hormones.
Survive until the kids' naps, and then nap.
More caffeinated tea after a 1 or 2 hour nap.
Survive the afternoon until my dear husband came home.
Go to bed at 7:30 pm. Sleep 11 hours.
Repeat
I'm being a tad melodramatic but you get the idea. I was tired. I did not rock the 5 am workout morning routine during pregnancy or the newborn months. That's okay!
3. Developing an Early Morning Routine Has Taken Me Years
I've fluctuated in and out of the habit, wavering on whether or not I actually wanted to be a morning person.
I slowly eased into all of this whole morning business, starting by just getting up a little earlier than I was previously.
The key to making it stick was just making up my mind about becoming a morning person.
It might sound silly, but I consciously decide the night before – tomorrow, I'm getting up at _______. If I don't do that purposefully, it is MUCH harder to get up early.
4. This Works Because My Kids Stay in Bed Until 7 am.
WE USE THIS CLOCK TO TRAIN OUR KIDS TO STAY IN BED UNTIL 7.
Every parent with an early riser needs this in their lives. You may be tempted to dismiss this thinking, yeah yeah yeah that won't work. GET IT AND SEE!!!!!!! This was a game-changer for my loud, crabby, 5:30 am riser.
Remember – know your season. When my early riser children were under 2 years old and couldn't really understand the whole green clock thing, I sometimes had little ones up with me before 7:00 am.
We did various things to try training them, but that's another post. Once your kids are over 2.5, you can teach them to stay in their room until after a certain time!
And it's awesome.
In the end, I chose to become a morning person for 3 reasons
#1 – I feel my best in the morning.
I love the way it feels starting my day the way I choose instead of waking up and getting bombarded with everything life throws at me if I wake up last minute.
#2 – I enjoy the morning with my kids more when I'm up before them.
Our house is just crazy town from 7:00-7:30 am. 4 kids under 7 and all that entails…
diaper changes
potty help
changing sheets from a leaked diaper or pullup (or a toddler who THOUGHT he could wear undies to bed…)
teaching the kids how to get ready for their day independently
helping the kids learn to make their bed, put their clean jammies away, etc…
making a healthy, protein filled breakfast for hangry littles
intervening with arguments about who gets to sit next to mom
cleaning up when the baby reaches the 4 year old's smoothie and drops it on the floor
I live in a circus.
If I'm going to handle all of that with joy, I have to be up first… with a refill of coffee and the Holy Spirit.
Note: get in the Word
This isn't a guilt trip for you, mommas. Listen, a morning devotional doesn't change God's opinion of you. He loves you dearly no matter what.
But getting in his Word, even if only for 10 minutes, and asking Him to enter your mind, home, and heart afresh… it's a game changer!
You don't need fancy devotions or weekly Bible study. Just open to Philippians, John's Gospel, or 1 John and start reading! I also love Beth Moore's podcast. She prays powerfully + digs into Scripture deeply. It is always refreshing.
Ask God to show you something and to fill you again with the Holy Spirit today. Ask Him to make His presence known to you and to make it real. In his presence there is fullness of joy.
When I skip this communing with God part of my morning, it's a whole different atmosphere in our home.
I like journaling with spiral notebooks for prayer + Bible study, this daily diary for life records + these erasable pens. Because I'm picky when it comes to writing utensils.
#3 – It works for my husband's work schedule
My husband goes to work really early so that he can leave and be home by 5:00 pm.
This is a HUGE blessing for our family.
This also means he's super tired by 8 or 8:30 pm. We like going to bed together. Naturally, I'm probably more of a 10:00 pm-6:00 am person… But, by shifting my schedule to match his, we are together more often, and our evenings work better for both of us.
(I win because he's home by 5 and he wins because we go to bed by 9 ish!)
#4 – I read story after story of successful people who get up early
In the last year, I've shifted from being a stay-at-home-mom with a blogging hobby to a stay-at-home-work-at-home mom with a blogging business.
I also wanted to get stronger and spend quality time with my kids.
Oh, and we started homeschooling.
But, alas, I still had the same number of hours in the day. By cutting out the Netflix and phone browsing from 7:30-9:30 pm and choosing to be in bed early and up by 5:00 am instead, I feel like I gained 2 hours in my day!
There are countless studies about the habits of highly successful people but let me sum it up for you… most of them wake up early. The Miracle Morning takes a lot of research and makes it practical. Or you can Google morning routines of successful people and learn more.
Here are the two morning routines that are working for me:
ROUTINE #1 – If I'm going to work out in the morning
Get up really early & put workout clothes on (4:30-5 am)
Start a load of laundry and drink one cup of coffee. (I program it the night before so it's made when I wake up.)
Read the Bible, pray, journal
Workout: My sister in law introduced me to this video. At first, it almost killed me, but now I can do it about 75%!! My goal is to do it 100%. I aim for 3 days per week. On the off days, I either do a cardio video or run. This post also has a TON of ideas for at-home workouts!
Protein heavy breakfast
Other stuff…. Shower, get ready, make bed, switch laundry, empty dishwasher, think through our day, text my mom, etc…
ROUTINE #2 – If I have time to work out later in the day
Get up not quite so early (5-5:30)
Start a load of laundry and drink a cup of coffee. (I program it the night before so it's made when I wake up.)
Read the Bible, pray, journal
Breakfast with/ for Ben (I don't always make us breakfast… a few times a week, at most)
Other stuff: get ready, make bed, switch laundry, empty dishwasher, think through our day, text my mom, etc…
THINGS THAT HELP MY EARLY MORNING GO SMOOTHLY
Going to bed super early- (Ideally by 9pm… it has taken a lot of training and early waking to make it so my body is ready for bed by 9:00 pm!)
Leaving phone on silent and not looking at it between 9 pm and 6:30 am (I'm not religious about this – sometimes I'm texting someone at 9:15. But basically, my rule of thumb is when I'm ready for bed, I'm done with my phone. I don't check it until AFTER my morning routine is done the next day… the principle is: don't let your phone begin your day. That's a game changer!)
Reading a real book to wind down for sleep
Making up my mind the night before I'm going to get up early and exercise
Not forgetting to set the coffee!
Drinking a big glass of water right when I get out of bed. (I keep it in a Contigo stainless steel water bottle at my bedside.)
An established wake time for the kids (seriously! get this clock)
Not being pregnant
Not having a newborn or a teething baby or a sick baby!
Giving myself freedom to not be perfect at this.
Give yourself grace!
I have set out to wake up early, only to sleep through my alarm, or have kids wake up all night long or whatever.
It's a process. And while waking early can have a huge benefit in the long run, if you miss a day or 2 (or 30), it's not a big deal.
So, tell me about your routines!? Are you a morning person? A wanna be? Happy to be a night owl? What works for you?
p.s. A good morning routine really starts with bedtime the night before! Here are 5 Simple Steps to Create a Bedtime Routine that WORKS for YOUR family.