Some of the links on this page are affiliate links. When you make a purchase through an affiliate link, I earn a commission at no cost to you. See my entire disclosure policy for all the boring details.
My 3 year old started crying at 6:00 am. Hard. Sudden, piercing, loud screaming tears. Nightmare, maybe? I had just opened my computer to get in my hour of blog work before the kids were "supposed to" wake up. It feels like no matter how hard I try to thrive, I'm just barely surviving mommyhood with littles.
I got up, walked into her room and whispered – shhh, mommy is here.
I had to laugh a little because she was sleeping in the wrong direction in her bed. Her window shade had been pulled open. There were books and baby doll accessories everywhere.
Through sobs, she cried, "I have a poopy diaper…."
"Ok, I'll change you."
"And I'm hungry…. Is it morning time…. and I want my pillow…. where am I?"
I calmed her down, changed her diaper, gave her some milk, moved the plethora of toys blocking the bed, and tucked her back in.
"Mommy, will you sing 3 songs?"
Sure.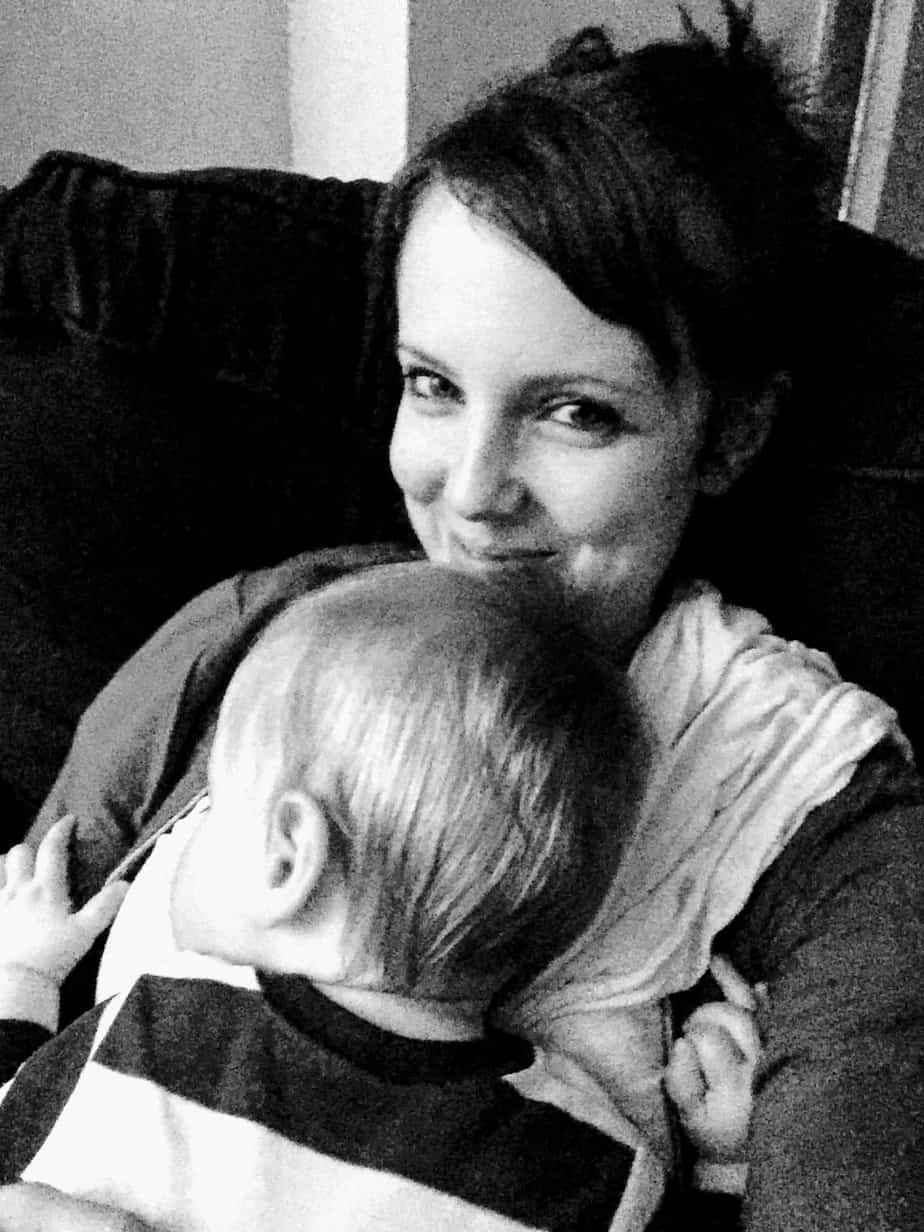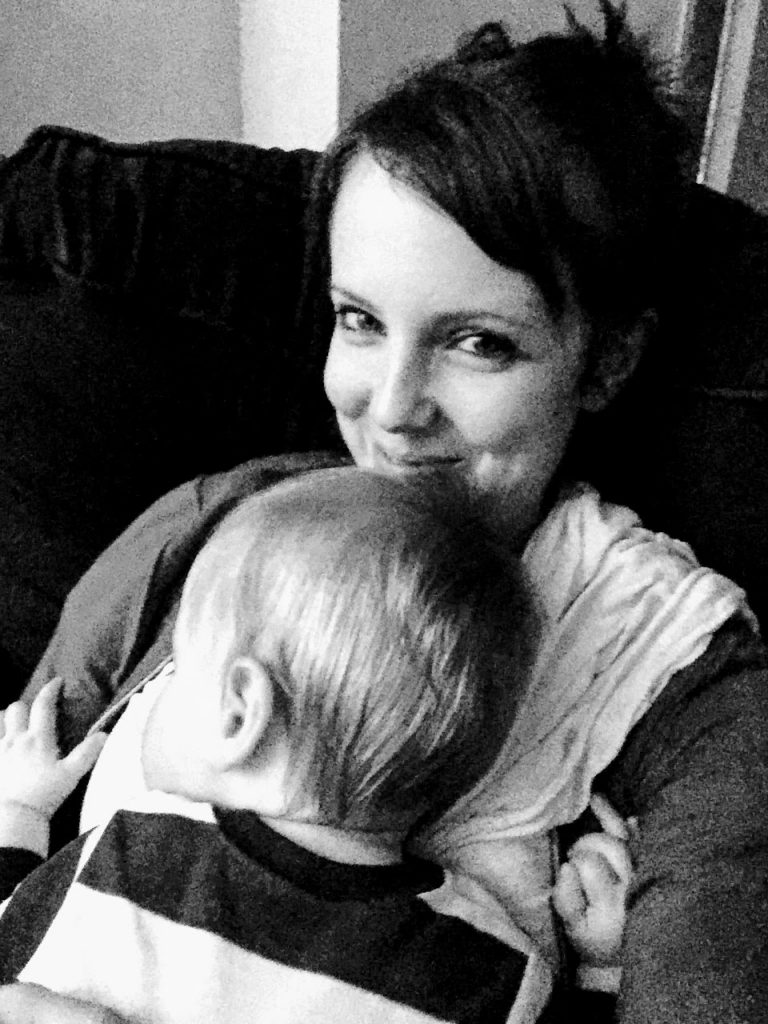 This mom to littles thing is so so physically exhausting.
And when we're physically exhausted, we quickly become mentally, spiritually, and emotionally exhausted too.
But somewhere in between the middle-of-the-night wakings, and the early morning interruptions…
Between the full blown meltdowns that always seem to happen when we're already running late and the poop explosion as soon as we finally get there…
Between repeating myself 100 times a day and reading the same mind-numbingly boring board book 100 times a day…
I've realized that the most difficult parts of motherhood are also the most sanctifying. Because when I feel like I'm most out of control, I have to realize He is in control. When I am unable to muster another ounce of patience, He can help me respond with gentleness instead of wrath.
And when I'm physically, mentally, emotionally, or spiritually exhausted, even to the point of tears, He says, "Come to me, you who are weary and heavy laden. I will give you rest."
I think there is a temptation to just survive these early years of motherhood.
You can see it on yourself in the mirror, and in the moms of littles you know. Or, perhaps you're past it but remember what it felt like – sheer exhaustion, survival mode.
But our God is not a God of survival mode. I read Isaiah 40 and though the original audience wasn't young moms, it sure as heck applies to us moms of littles!
Do you not know?
Have you not heard?
The Lord is the everlasting God,
the Creator of the ends of the earth.
He will not grow tired or weary,
and his understanding no one can fathom.
He gives strength to the weary
and increases the power of the weak.
Even youths grow tired and weary,
and young men stumble and fall;
but those who hope in the Lord
will renew their strength.
They will soar on wings like eagles;
they will run and not grow weary,
they will walk and not be faint.
Those who hope in the Lord will renew their strength… moms of littles are not exempt.
I know the days are long.
And the nights. I know there is this distant future we hear about – where kids can wipe their own butts and communicate with sentences instead of tantrums. Where they don't spill 3 times each meal. Where you don't have to explain everything, discipline and remind constantly, or teach tiny hearts. And where the books have real plots, and Thomas the Tank Engine and Elsa haven't taken over your family room. I know.
Or maybe your distant future dream is an even bigger disparity from your here and now. Maybe you ache for your child who may never walk or live on his own. Maybe you long to hold the child you lost too soon, to go be with her in heaven where all things are made new. Complete, final, perfect redemption.
But until we get there, we can cling to the promise of God: those who hope in the Lord will renew their strength. They will soar on wings like eagles; they will run and not grow weary, they will walk and not be faint.
On your hardest days, when you are the most weary and exhausted that you've ever been – cling to that. Put your hope in the Lord to renew your strength. One moment, one day at a time. We can run and not grow weary, my friends.
We don't have to be merely surviving mommyhood.
Many years after I had all littles at home, and many years after I originally wrote this post, a great book about motherhood came out. I own a copy & devoured it, and it's one of my favorites to give new moms. I highly highly recommend it.