Some of the links on this page are affiliate links. When you make a purchase through an affiliate link, I earn a commission at no cost to you. See my entire disclosure policy for all the boring details.
About a month before Emma turned 2, I finished making her Mixbook Baby Book. Better late than never! Originally, I ordered a Lucy Darling one to fill in for her because I love the way a hand-written one looks. The Lucy Darling baby books are super cute!!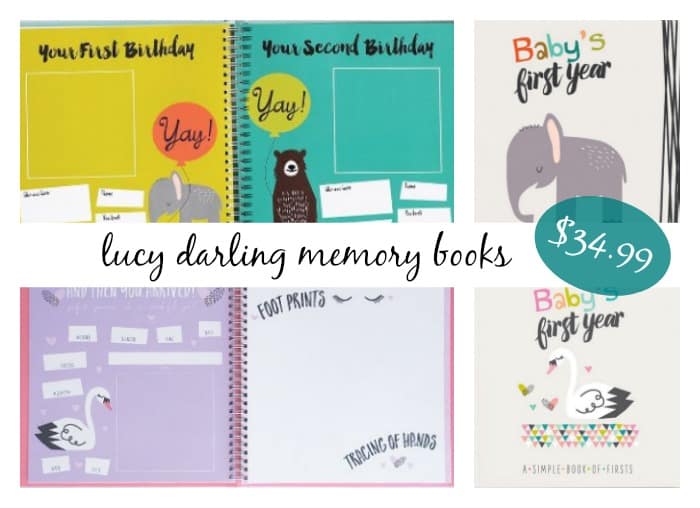 But there were so many "first time you _______" type blanks that I hadn't written down for Emma, it was going to be half empty. Eek! I think it's better suited for being completed as you go rather than 2 years later. #middlechildproblems
I did get the cute animal themed one for Elliot. (I ordered mine from Amazon), but I ended up returning the girly one I'd ordered for Emma. Instead I made Emma's baby book on Mixbook. And it is so cute!! I can't wait to see the printed version!!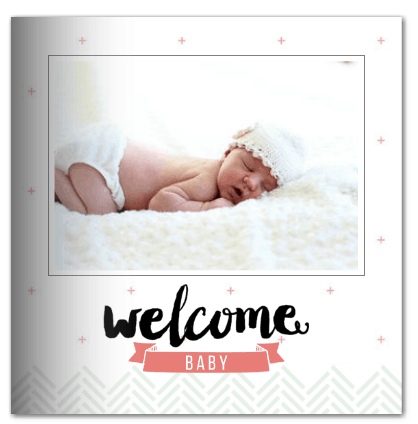 Though I make our giant annual family photo albums with Blurb (you can read more about those here), I love using Mixbook for super simple plug-and-chug type photo albums. I've tried other sites, but Mixbook is my favorite because…
I tend to like their designs the best.
The photo book creating program is easy to figure out.
You can save the book you're working on in your account and come back to it later.
They always have a promotion that makes the books pretty affordable. (Seriously, never pay full price on Mixbook!)
You can switch sizes last minute. If you make a 12 x 12 book, but then it ends up too pricey, just click "8.5 x 8.5" instead and it switches the size without any hassle.
They offer hard & soft cover books.
The quality is GREAT for the price!
Anyway, here are some screenshots of several pages from Emma's book! I'll take pictures of the real deal when it arrives so you can get a glimpse of the quality.
This is the template I used. (There's a boy one too!)
You get the idea. Each book comes with 20-30 pre-made pages ready to plug your pictures into. And you can always choose to make the book longer by adding more pages from the pre-made options or custom making your own with various backgrounds and stickers. The themes range from classic to trendy and fancy to plain.
[easy-image-collage id=5494]
Obviously they don't just have baby themed books either 🙂 If you can imagine it, they have it. Yearbooks, ABC books, Kids Art Books, Memorial/ Remembrance, Family, Travel, Engagement, Wedding, and on and on. It actually is borderline ridiculous the number of theme options they have.
I used Mixbook for my brother & sister-in-law's wedding album & it turned out great! (This was the template I used.) The quality was amazing with all their professional photos.
Okay, I could go on & on but I'll spare you.
They're currently running a 40% off promotion through June 15 for Father's Day. But like I said before, they're ALWAYS running promos. So if they're not right now, just make your book and then wait for a promo to start. They seem to have a new one almost every week.
And if you've never ever made a Mixbook account before, you can use this link only for a $20 off coupon code. (It only works for Mixbook first-timers.)
Have you ever used Mixbook? Or a different program that you'd recommend? Share in the comments below!